Final Fantasy Mobius On PC Offers The First Look At The Final Fantasy VII Remake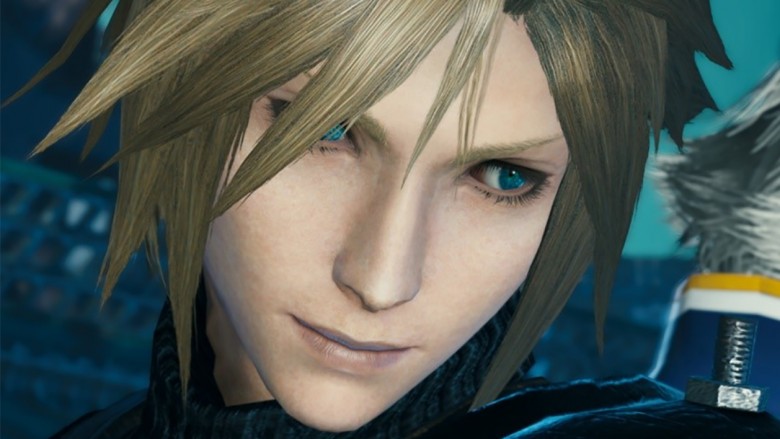 Square Enix's long-awaited Final Fantasy VII remake is coming to PC—sort of.
As announced yesterday, the mobile Final Fantasy game, Final Fantasy Mobius, is coming to the digital distribution platform Steam on February 6, 2017. On February 7, a special event will kick-off that uses assets from the upcoming Final Fantasy VII remake, including HD-versions of the Final Fantasy VII's spiky-haired protagonist, Cloud, and the setting of the game's opening mission, the gigantic Mako Reactor. According to project leader Naoki Hamaguchi, no other Final Fantasy VII characters will appear in the cross-over.
Advertisement
"Players will join Cloud, who has gone astray in Palamecia, on his adventures and see how the story unfolds based on his decisions," Hamaguchi says. "Content-wise, Final Fantasy VII fans will surely become fraught with emotion as events unfold in-game."
In addition to the Final Fantasy VII-themed event, the PC version of Final Fantasy Mobius will sport 4k resolution graphics and animations that run between 60 and 120 frames-per-second. Further, Final Fantasy Mobius will sync save data between the mobile and PC versions of the game, meaning that players can enjoy Mobius at home or on the go without losing any progress.
Final Fantasy Mobius chronicles the adventures of the Warrior of Light as he sets out to save the world of Palamecia from Chaos. The game launched in Japan in 2015 and worldwide on August 3, 2016, with the aim of bringing a console-style Final Fantasy experience to mobile devices. In addition to Final Fantasy Mobius, lead producer Yoshinori Kitase directed and produced many classic Square Enix RPGs, including Chrono Trigger, Final Fantasy VII, and Final Fantasy X.
Advertisement
After years of rumors, Square Enix officially announced the Final Fantasy VII remake at E3 2015, although little information about the game has been revealed since then. According to director Tetsuya Nomura, both the Final Fantasy VII remake and his other major project, Kingdom Hearts 3, are at least a year away, although that hasn't stopped fans from analyzing every piece of available footage in excruciating detail.