Something's Going On At Sony's God Of War Studio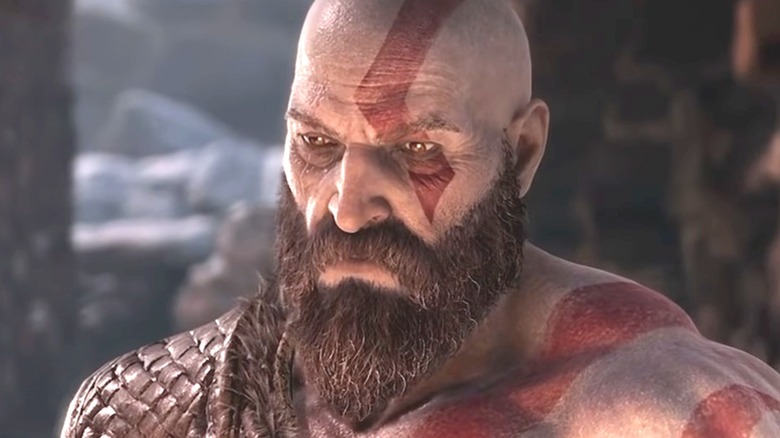 You may be wondering what Sony's Santa Monica Studio, the company behind the "God of War" series, has been up to. According to Thomas Bowen of Game Rant, this developer has been devoted to the popular Sony franchise since its formation more than 20 years ago, with its catalogue made up almost entirely of "God of War" entries. Could all that soon change?
A job listing for a Senior Character Concept Artist went live on the company's website, and its description may have revealed details as to what is going on at Santa Monica Studio.
The job post is specifically for an unnamed upcoming project, so it's safe to assume that the company is not recruiting this position for a current "God of War" game. Another important clue as to the nature of the project is in an emphasis within the job listing on "fantasy-based" elements, including environments, characters, and assets. Such a distinction hints strongly at a title within the fantasy genre, however, without further details, it's difficult to make any conclusive assumptions.
The "God of War" games already contain extensive mythology and imaginative beasts, and they take place in fantasy settings with very specific rules, so it's not unreasonable to consider the possibility that the next project will remain within the series. It is, however, just as possible that the team is ready to expand beyond "God of War."
Santa Monica Studio has in fact partnered with other teams on projects before, and as VGC has highlighted within an interview between David Jaffe and John Garvin, the developer was even involved in the controversial "Six Days in Fallujah" before pulling out. In other words, wilder things have happened within the Santa Monica camp.
Over on Twitter, the company has shared various job listings, including Senior Technical Producer, Senior Producer, Lead Character Technical Artist, and Senior Level Designer. It's interesting to note that these listings all feature video clips of "God of War," and curiously enough, there does not appear to be a tweet for the aforementioned Senior Character Concept Artist position. There may not be enough information right now to connect the dots, but this could actually be a clue that Santa Monica Studio is trying not to broadcast too much information related to this particular project.
As "God of War" fans gear up for the exciting release of the next installment in the series, it looks like they'll have even more to look forward to in the near future.