Sony CEO Just Gave PS5 Fans Something To Look Forward To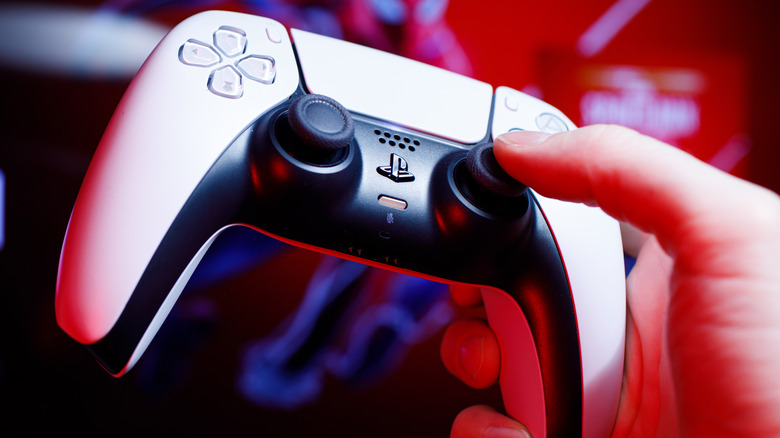 Shutterstock
PlayStation 5 gamers, this one's for you. Owners of the latest Sony console are about to have a lot more games to play over the next few years. Today, Sony Interactive Entertainment CEO Jim Ryan promised more that the PS5 will be getting more exclusives than there have been for any other PlayStation console to date.
In a conversation with Nikkei (translation via VGC), Ryan said, "We have been quietly but steadily investing in high-quality games for PlayStation, and we will make sure that the PS5 generation will have more dedicated software than ever before." While no titles or timelines were shared, this is certain confirmation that PS5 owners will have plenty to keep them busy throughout the console's lifetime.
On top of the news about the coming influx of PS5 exclusives, Ryan also spoke of possible future acquisitions. "We have repeatedly engaged in mergers and acquisitions, including Insomniac Games in the US," he said, referring to the studio that developed "Marvel's Spider-Man" on the PS4. Given the success of the acquisition that led to one of the best "Spider-Man" games ever, fans have reason to believe more top-quality titles are in the works. It's an exciting day to be a PS5 owner.
In addition to the positive news concerning more games on the way and possible large-scale business investments for Sony, Ryan touched on a few other topics. Ryan reaffirmed Sony's dedication to creating strong, relevant content for Japanese gamers, despite the recent shutdown of Sony Studios Japan. He also touched on the COVID-related challenges that have led to PS5 shortages. Ryan reassured players with the knowledge that Sony is "asking our suppliers to allow us to increase production, which will flow into the market this year."
The release of the PS5 left a lot of players empty-handed, and though things have stabilized a bit since then, the console's launch continues to have some issues. Though most people's consoles aren't dead on arrival, there have been concerns over everything from the console's controversial CMOS battery to its controller drift issues.
Though the newest Sony console is by no means perfect, the PS5 undoubtedly has some awesome games. It's a huge win for fans to know that not only are even more games are on the way, but more folks will soon be able to actually get their hands on the console. After a rocky launch, it seems like the PS5 is poised to live up to its potential.