This Switch App Is Arriving Just In The Nick Of Time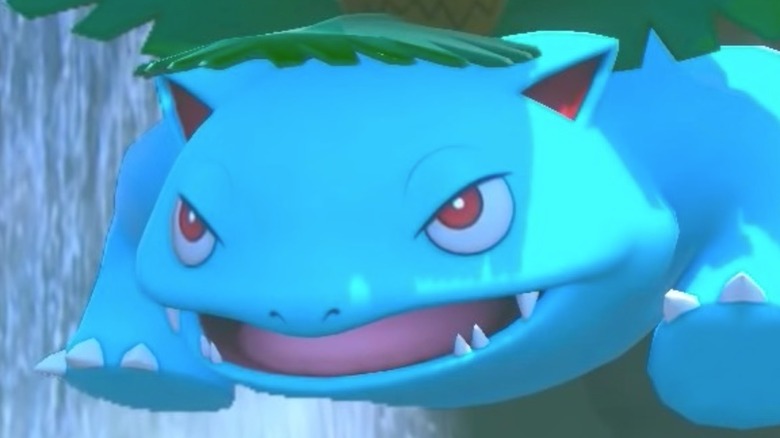 Are you feeling nostalgic for the good old days of taking ultra-pixelated photos with your Game Boy Camera, then printing them out with the handy Game Boy Printer? If so, you're in luck, because not only is Nintendo bringing an all-new "Pokémon Snap" to the Switch for in-game photography fun, but it's getting a tie-in app that will allow you to relive those treasured late-'90s experiences.
Fujifilm released an announcement video on YouTube to inform gaming fans that the instax mini Link printer, which was initially designed for mobile devices, will soon be supported on the Nintendo Switch. Now, when you snap a screenshot during a game, it can live somewhere outside the digital world — as decoration on your wall, on your fridge, in a scrapbook, and more.
Over on the instax website, there are a number of suggestions for creative things you can do with these small photographs, including journal enhancement, making cards for friends, and collecting character images. You can also add a touch of Nintendo flare to your real-life photography using the instax mini Link App, which gives you tons of fun frames and options like collage print, match test, and more. There are also three in-app themes, which include "Animal Crossing," "Super Mario Bros.," and "Pokémon." These three franchises are heavily featured throughout the marketing campaign, but it's always possible that future updates will include new themes based on other beloved Nintendo properties.
In honor of the upcoming Switch compatibility, Fujifilm is also releasing a new color option for the printer with red and blue accents, along with a special Pikachu silicone sleeve for the instax device.
In 2021, photo modes are all the rage among gamers. They allow fans to get creative with their favorite titles, showing off their photography and editing skills (as well as their favorite games and characters) within a digital setting. Having a way to print these photos seems like the logical next step. When "New Pokémon Snap" comes out, Nintendo fans will have an even more exciting experience capturing images of their favorite Pokémon.
Even though the three aforementioned franchises are the only ones included in the promotional material, it's safe to assume you will be able to print images from any screenshot, since the app works off of QR codes generated within the Nintendo Switch album function. Both "New Pokémon Snap" and the instax mini Link app will arrive on the Nintendo Switch on April 30, so get your photo albums ready!