Hideo Kojima Reconsiders Sexy Characters For Death Stranding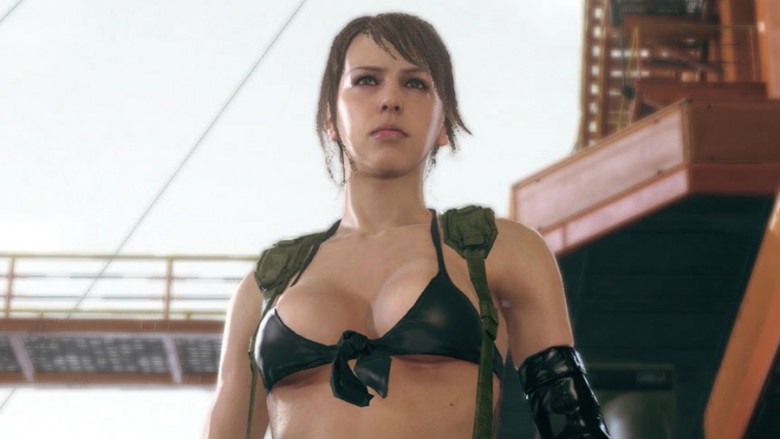 Metal Gear Solid mastermind Hideo Kojima sat down with the BBC to discuss Death Stranding, his upcoming collaboration with The Walking Dead's Norman Reedus and Rogue One and Hannibal star Mads Mikkelsen, and promised that he's taking a "different approach" to sexualized characters in the new game.
"What I really want to avoid is, like you see in some games, characters with big breasts with no back story," Kojima said. "If I make characters that at first glance might look like this then they'll have a deep background story to give a specific reason why."
Advertisement
Kojima made similar claims before releasing Metal Gear Solid 5: The Phantom Pain, which featured a buxom character named Quiet in a prominent role. Before Metal Gear Solid 5 came out, Kojima responded to criticisms about Quiet's skimpy outfit by tweeting, "Once you recognize the secret reason for her exposure, you will feel ashamed of your words & deeds."
However, once the game came out, many fans weren't convinced (as it turns out, Quiet is infected by a parasite and can only breathe through her skin, making her revealing outfit a necessity). Other exploitative scenes involving the character, including a shower scene and an attempted rape, made Kojima's words ring hollow, as did the admission that Kojima made Quiet's design "more erotic" in order to encourage cosplay and sell merchandise.
Advertisement
In the BBC interview, Kojima also addressed what it's like to be his own boss following his acrimonious split from Konami shortly before Metal Gear Solid 5's release. "I have more freedom now because the final decision comes down to me," Kojima said. "This company is not listed on the stock exchange so we don't need to worry about pleasing investors. We can just concentrate on making good games."
Controversy aside, Metal Gear Solid 5 is still one of the best PlayStation 4 games available, and from the looks of things, Death Stranding is shaping up to be an even more unique and unsettling experience. Hopefully, we'll learn more about Death Stranding at E3 2017—if not sooner.