Insomniac's Spider-Man Won't Cross Over With Square Enix's Avengers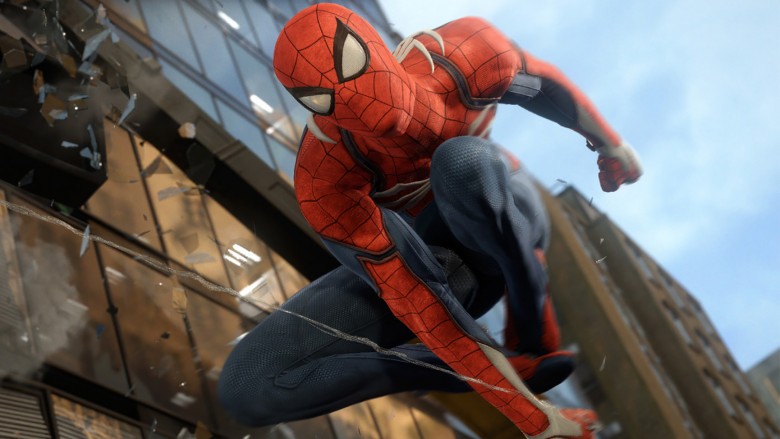 After years of rumors and legal entanglements, Spider-Man finally joined the Avengers on the big screen in last year's easter-egg filled Captain America: Civil War. Don't expect to see the same kind of synergy on video game consoles, however. While Marvel and Square Enix announced that Crystal Dynamics, the developer behind the recent Tomb Raider reboots, is working on an official Avengers game, it won't have any links to Sony's previously announced Spider-Man title.
The news comes via Insomniac Games, the studio responsible for Spyro, Ratchet & Clank, and Sunset Overdrive, and the current developer of the PlayStation 4-exclusive Spider-Man. Responding to a tweet by Start Replay, an Insomniac representative said, "We're excitedly creating an all-new Spider-Man game," adding, "Today's Avengers announcement looks awesome! Great time for Marvel fans."
Sony and Insomniac unveiled Spider-Man at E3 2016 with a brief trailer that showed Marvel's flagship character swinging through the streets of New York City. On the official PlayStation blog, Insomniac said that Spider-Man will feature "a brand-new, authentic Spider-Man story," not based on any previous films, television shows, or comic books, and stars a "more seasoned Peter Parker who's more masterful at fighting big crime in New York City." Spider-Man will be an open-world action-adventure game and marks the first licensed title in Insomniac's 22-year history.
Details about Crystal Dynamic's Avengers project, the first in a planned series, are scarce, although fans can expect many of Marvel's big names, like Iron Man and Captain America, to make an appearance. Meanwhile, Spider-Man: Homecoming, the first big-screen collaboration between Marvel and Sony, will hit screens on July 7, 2017. The next Avengers film, Avengers: Infinity War arrives on May 4, 2018.