The Dumb Reason This Fan Tried To Assassinate These Video Game Founders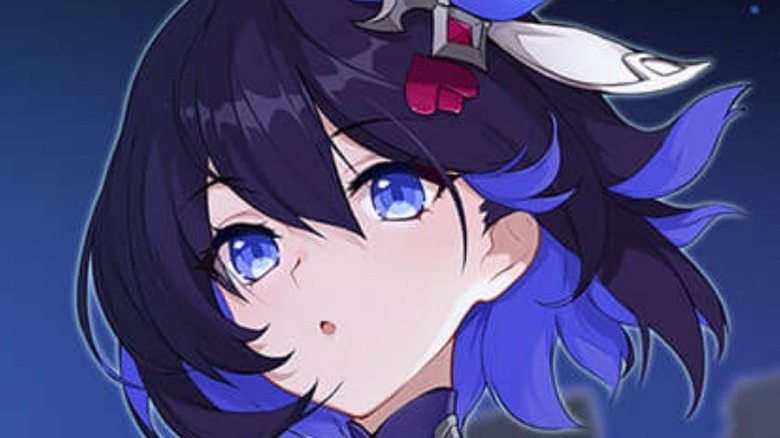 MiHoYo has overcome Sisyphean hurdles with leaps and bounds. Audiences initially decried "Genshin Impact" as a blatant and shameless "Legend of Zelda: Breath of the Wild" clone, but they soon discovered the comparisons were only skin-deep, and that "Genshin Impact" truly stood on its own as a good game. In spite of the newer game's popularity, the studio's previous title, "Honkai Impact 3rd," still receives plenty of love and updates. However, many Chinese gamers didn't take to the game's recent additions, and one disgruntled player allegedly used it as an excuse to try to kill miHoYo's founders. Fortunately, nobody was hurt.
According to the Senior Analyst at Asian gaming market research firm Niko Partners, Daniel Ahmad, an individual identified as Gu Moumou (via the YouTube channel Genshin News) was arrested on April 24 at miHoYo's headquarters in Shanghai. Moumou purportedly wanted to assassinate the studio's founders Liu Wei and Cai Houyu over "dissatisfaction with a recent game update in 'Honkai Impact 3rd.'" Ahmad stated that the perpetrator cited the game's recently obtainable third-anniversary "bunny girl" costumes as the inciting factor.
Moumou was purportedly incensed over the costumes and their accompanying dances, because he felt they were "disrespectful to the character/China." However, these cosmetic options were seemingly in tune with miHoYo's modus operandi, especially since Liu Wei has stated a major design element in the game is that it encourages "paying for love," (via The Star). Many Chinese players didn't see it that way. 
According to a tweet on the official "Honkai Impact 3rd" Twitter account, the company received a heavy amount of backlash over the game's third-anniversary story event and its promotional material, which heavily featured the aforementioned bunny girl costumes. According to sites such as DualShockers, it is currently unclear if the backlash actually stemmed from the nature of the costumes or because Chinese players may have been locked out of the costumes. Regardless, miHoYo removed the offending material and compensated players. This occurred two days before the attempted assassination, which has baffled people in the replies to Ahmad's report.
This development is the latest in a string of bad news for miHoYo. The studio previously come under fire after gamers learned that the "Genshin Impact" development team apparently used indigenous groups as a reference while creating the game's main enemies, Hilichurls. However, gamers responded to that particular design choice with a call to boycott the organization, rather than violent action.