This New Video Game Movie Has Fans Freaking Out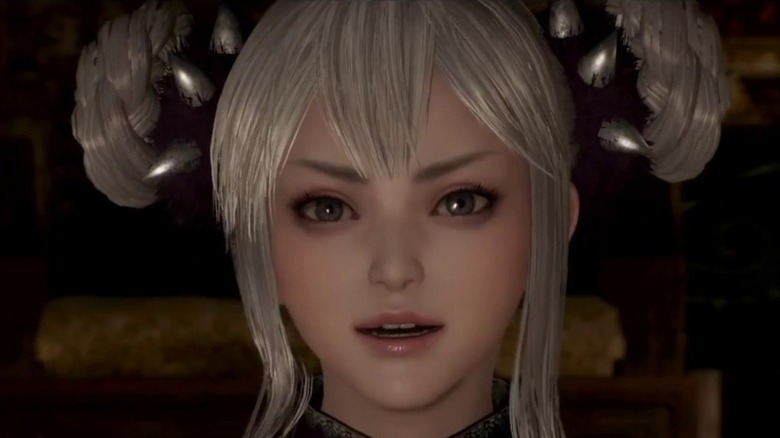 Video game movies have been known to be notoriously bad, with the "Super Mario Bros." movie taking the cake in a recent survey. Despite the reputation video game movie adaptations have (or perhaps because of it), fans were freaking out after the new "Dynasty Warriors" trailers were released. Over on Twitter, games industry analyst Daniel Ahmad shared the two most recent trailers on April 26, 2021 — and the reactions were pretty intense.
"Dynasty Warriors," the hack-and-slash series that gets more than a few historical facts wrong, is part of the wider "Warriors" series of musou games. Other popular games to spin-off in this style include "Hyrule Warriors" and "Fire Emblem Warriors," both of which feature the same hack-and-slash battles against large hordes of enemies. One strike of a weapon can take out crowds, and the games definitely don't feel like a realistic fighting experience, but that's part of the fun. Seeing this play out on the big screen should be interesting, and Ahmed thinks it will be well done.
The trailers, which included some wild fight scenes, had fans going crazy on Twitter — but maybe not in the way that you'd expect. In general, most people had the same reaction as user @ebilshrimp: "I love 'Dynasty Warriors,' and this looks truly, truly awful ... So when can I see it?" Another user, @iser107, said that the trailer "looks just as dumb and 'Dynasty Warriors' as I expected it to be," and later expressed his hope for the movie to come to the West. One fan on Twitter, @Casval_Daikun, mentioned that "it looks so hilariously bad it would be a crime to miss it." Despite fans' expectations for the movie being low, they still seem to be ready to check it out when they can.
Another fan on Twitter, @GCZawurdo, compared the game to the recent "Mortal Kombat" movie: "My gamer instincts tell me this is [probably] a better and more faithful video game adaption than the ['Mortal Kombat'] movie." The "Mortal Kombat" movie was criticized for some weak scenes, but the movie still saw a ton of success at the box office, according to Collider. 
Ahmad mentioned that there will be two versions of the movie: one version will be released in Cantonese in Hong Kong, while the version released in Mainland China will feature a Mandarin Chinese soundtrack. According to Ahmad, there is no news on an English release. However, the Cantonese version of the movie featured English subtitles in the trailer, so there may be hope for an English release.