Psychonauts Comes To PlayStation VR In February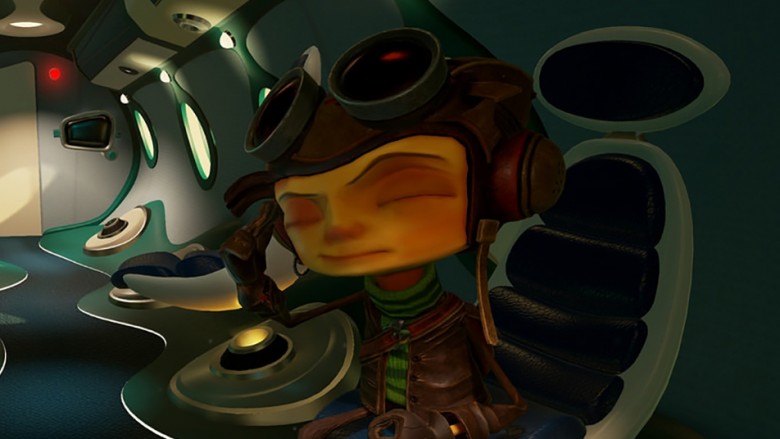 The PlayStation VR exclusive Psychonauts in the Rhombus of Ruin, the first new Psychonauts game in 12 years, will be released on February 21, 2017, according to a post on the official PlayStation blog.
In Psychonauts in the Rhombus of Ruin, players control Raz, the hero of the first Psychonauts, as the young recruit tries to rescue his friends from the perilous Rhombus of Ruin, "a mysterious part of the ocean as deadly as two Bermuda Triangles back to back!" Raz's psychic powers will play a crucial role in the first-person puzzle game: players will have to use abilities like clairvoyance, telekinesis, and pyrokinesis in order to manipulate the environment and unmask a nefarious kidnapper.
Psychonauts in the Rhombus of Ruin is the first of two upcoming Psychonauts games, and bridges the gap between 2005's cult classic, Psychonauts, and its upcoming sequel. The first Psychonauts concluded with Raz saving the Whispering Rock Psychic Summer Camp and becoming a fully-fledged member of the Psychonauts spy agency. According to Psychonauts' developer, Double Fine, Psychonauts in the Rhombus of Ruin's story will take place immediately after Psychonauts' cliffhanger ending.
The next entry in the Psychonauts saga, Psychonauts 2, is scheduled for release in 2018, following a successful $3.8 million crowdfunding campaign. Like the first Psychonauts, which is currently available on the PlayStation 4, Psychonauts 2 will be a 3D platformer designed by Double Fine head honcho Tim Schafer (the man behind Day of the Tentacle, Grim Fandango, and the unfortunately ignored Brütal Legend), with art by Scott Campbell, Peter Chan and Nathan Stapley and voice acting by returning stars Richard Horvitz and Nicki Rapp.