Animal Crossing Mobile Delayed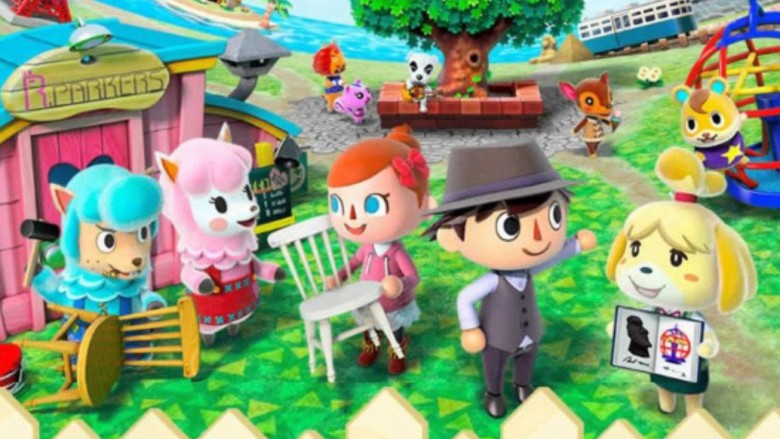 Fans are going to have to wait a little bit longer to get their hands on Nintendo's free-to-play Animal Crossing spin-off. As detailed in Nintendo's yearly earnings report, despite promises that the game would release before the end of march, the upcoming Animal Crossing mobile game won't be available until April—if not later.
Advertisement
This is actually the second time that Animal Crossing has been delayed. Nintendo revealed Animal Crossing and Fire Emblem Heroes in April, 2016, shortly after releasing Miitomo, the company's first mobile app. At the time, both games were scheduled for a fall release. However, Nintendo decided to push both games into the last quarter of the company's fiscal year (which ends on March 31, 2017) in order to make more room for the mobile platformer Super Mario Run.
Even with Animal Crossing's delay, Nintendo fans should be pretty busy for the next couple of months. Fire Emblem Heroes, a mobile version of Nintendo's long-running strategy series, comes out on February 2, 2017, while the company's next console, the Nintendo Switch, launches worldwide on March 3, 2017.
Advertisement
Not too long ago, many considered Nintendo's reticence to embrace the mobile market one of the company's biggest mistakes. Now, it's a crucial part of Nintendo's business. Thanks to revenue from Super Mario Run and last summer's mobile sensation, Pokémon Go, Nintendo posted its first quarterly profit in a year. Pokémon Go, which was developed in collaboration with Niantic Labs, was an especially big hit. The augmented reality game made Nintendo 16.7 billion yen (about $150 million) and helped move almost 15 million copies of the 3DS-exclusive Pokémon Sun and Moon, in addition to a 10% year-on-year increase in the number of 3DS units sold.