For Honor's Open Beta Begins A Few Days Before The Game's Launch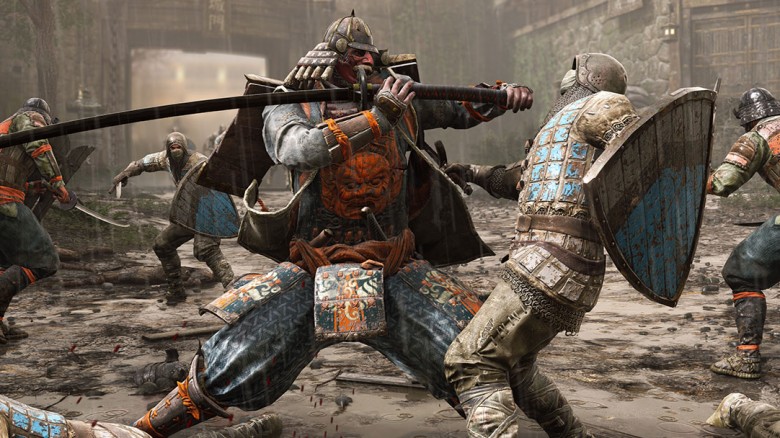 With For Honor's mid-February release date quickly approaching, Ubisoft is going all out to ensure that the upcoming medieval battler has a smooth launch. Last weekend's closed beta confirmed that the game's much-lauded combat system holds up even if its peer-to-peer networking model raises concerns—fans will get to see for themselves if multiplayer works any better on February 9, when the game's next beta test begins.
Advertisement
For Honor's final beta test will run February 9 through February 12 on PlayStation 4, Xbox One, and Windows PC. Unlike the previous beta test, which was invite-only, this one will be open to anyone who's interested in giving For Honor a shot. While beta tests are usually held to help developers test online servers and squash any lingering bugs, the proximity of For Honor's open beta to the game's official release date means that the test also doubles as a demo for interested fans.
In the open beta, players will get a chance to sample four of For Honor's multiplayer modes, including Elimination, which Ubisoft describes as "a best of five rounds four-versus-four match with no respawns." Other modes include a control-point oriented team mode called Dominion, the two-on-two slugfest Brawl, and a one-versus-one mode called Duel. Nine of For Honor's 12 hero characters will be playable during the beta test.
Advertisement
For Honor takes place in a medieval fantasy world that pits Vikings, knights, and samurai against one another in epic battles against both other players and computer-controlled minions. The game has received lots of attention for its innovative "Art of Battle" combat system. As For Honor creative director Jason Vandenberghe explains on the official Ubisoft blog, players will need to pay attention to their opponents' stance and the position of their weapons and adjust accordingly in order to survive. "You're paying a lot of attention to where their weapon is," Vandenberghe says. "You care a lot because if you don't... Well, the fight is over for you."
If Ubisoft can pull it off—and, after the closed beta, people seem to be cautiously optimistic—For Honor could be one of the first games to really blow people away in 2017. We'll find out for sure on February 14, 2017, when For Honor comes to the PlayStation 4, Xbox One, and PC.