Original Club Penguin Shutting Down In March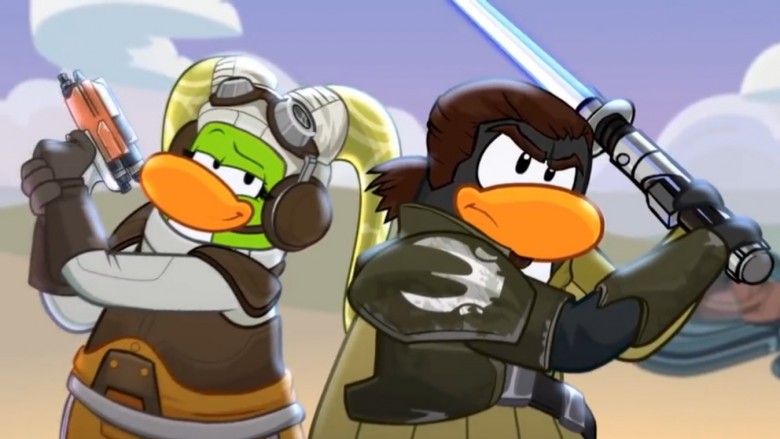 Club Penguin, Disney Interactive's ultra-popular online community for kids, is shutting its doors this spring in order to make way for its sequel, Club Penguin Island.
In a statement posted on the official Club Penguin website, Disney says that the original Club Penguin will close down for good on both mobile devices and desktop computers on March 29, 2017. As of January 31, Club Penguin will no longer charge users monthly subscription fees, with refunds coming to players who have prepaid for Club Penguin services. Current paid members will have unlimited access to the game from now until March 29.
Advertisement
Unlike Club Penguin, Club Penguin Island is a mobile-exclusive title, which Disney promises will be "a uniquely penguin experience, with new features and gameplay, making it more fun than ever." Players interested in checking out Club Penguin Island can pre-register for the game until February 16, 2017. Pre-registered players will receive exclusive in-game items the first time that they log in to Club Penguin Island after the game launches in March.
Launched in 2005, Club Penguin doesn't have the same kind of cultural reach as the easter-egg filled World of Warcraft, but don't let its kid-friendly nature fool you: Club Penguin is absolutely massive, with over 200 million registered players and content based on popular Disney franchises, including Marvel Comics, Pixar's Monsters University, and Star Wars.
Advertisement
As a game, Club Penguin is a mix between a social network and a standard MMO. Each player gets his or her own customizable home base, called an Igloo, while mini-games provide coins that can be used to buy clothing, decorations, or other personal items. Club Penguin holds a themed party at least once a month, where players can score exclusive items. Club Penguin is free-to-play, although a $5 a month subscription fee unlocks extra content, including in-game pets called puffles.