Everything We Know About Deathloop's Trinkets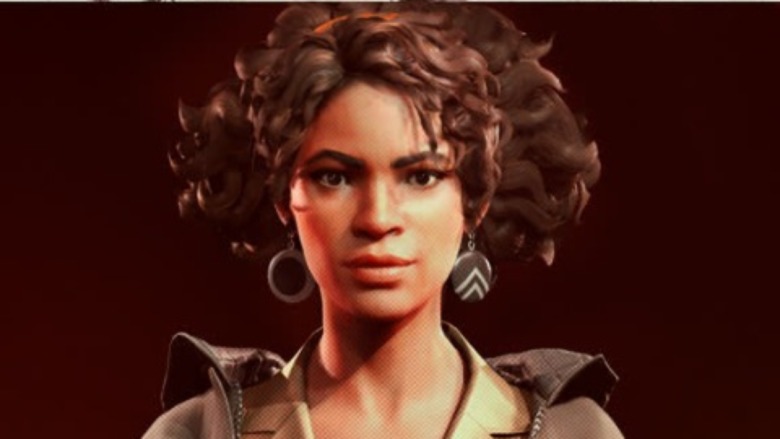 "Deathloop," the upcoming action-adventure title from "Dishonored" developer Arkane Studios, offers an original spin on a classic plot device. As Colt, an enigmatic assassin, you travel to Blackreef, an island trapped in an endless cycle of life and death. To break the loop and free Blackreef, you must assassinate eight targets before the day starts over — all while contending with Julianna, a rival assassin hellbent on making sure you don't accomplish your objective.
Despite joining the ranks of games delayed in 2021, "Deathloop" remains one of the most anticipated releases of the year. Arkane and publisher Bethesda appear locked and loaded for the new September 14, 2021 launch target and you can even preorder different versions of "Deathloop" for some extra in-game swag. If you're one of the brave souls who shelled out their money without waiting for critic reviews, you may have noticed that the bonus content includes 1-2 Trinkets, which Bethesda describes as "equippable buffs." Buffs are great, but what exactly does that mean?
Whether you already picked up the game and want to better understand the benefits of your investment or simply hope to get a jump on the combat mechanics before fall rolls around, here's what we've managed to piece together about the Trinkets in "Deathloop."
Trinkets are just one way you can customize your playstyle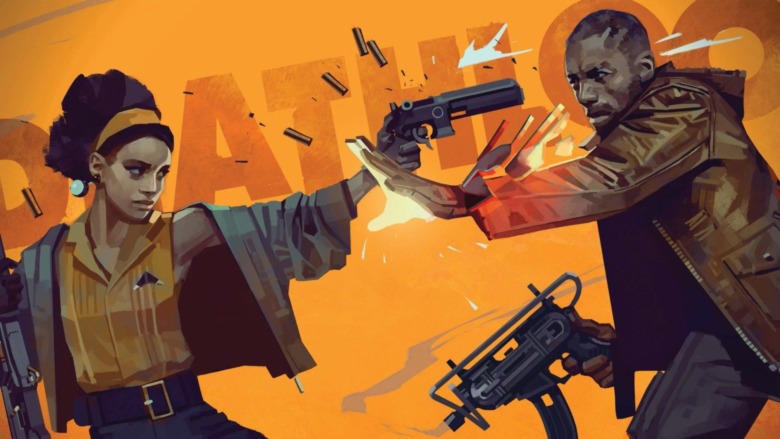 Beyond the titular time mechanic, "Deathloop" includes a host of powers, weaponry, equipment, and unique features players will need to master to complete the "perfect loop." Thankfully, the developers have not been shy about showing in-game footage or explaining their design philosophies.
During IGN Fan Fest 2021, Arkane shared an inside look at "Deathloop" that included key details about combat, characters, and environments. As part of the presentation, game director Dinga Bakaba touched on a method for upgrading weapons: Trinkets. "These are small pieces of metal engraved with the AEON program logo that are imbued with the power of the anomaly that is on the Blackreef Island, that is causing the time loop," explained Bakaba. "By equipping those Trinkets you can change the properties of your weapon, like it kind of modifies reality."
In addition to modifying weapons, Bakaba revealed that certain Trinkets can be used to "mod yourself." These personal modifications cover a wide range of bonuses, such as increasing your speed and agility or regaining health from assassinations. Overall, Trinkets seem to offer one of several methods players can use to customize their "Deathloop" experience.