New Injustice 2 Character Profiles Revealed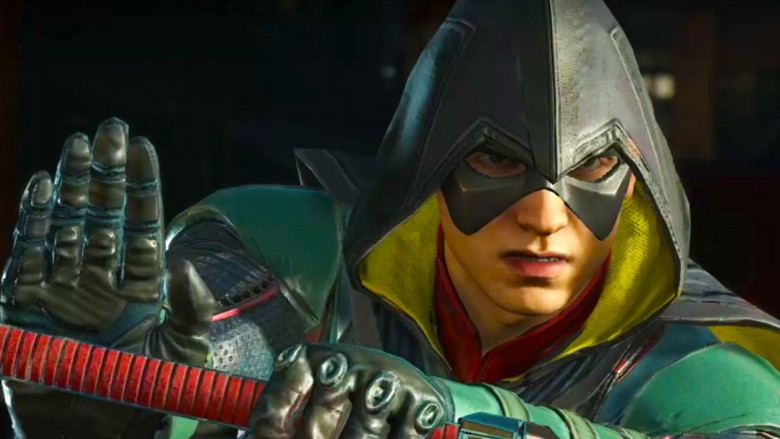 Warner Bros. Interactive Entertainment
Profiles for Bane, Posion Ivy, Robin, and Braniac have been uploaded to the official Injustice 2 website, confirming them as playable characters.
Eddie Makuch of GameSpot reported on the updates that show the following descriptions for the new characters:
Advertisement


Bane – After Superman's defeat, Bane was betrayed by the Regime and relentlessly pursued by Batman. Having already spent most of his life in prison, he his determined to take revenge against his former Regime masters and turn Gotham into a city where his rule is law.




Braniac – Brainiac is a megalomaniacal genius who roams the universe, collecting knowledge to increase his intellectual and scientific prowess. Obsessed with establishing his superiority, Brainiac captured Krypton's greatest cities, then eradicated what remained...or so he thought. Tales of the "Last Son of Krypton" have reached far into the stars. Now, the Collector of Worlds comes to Earth to finish his accumulation of Krypton–and discovers a new world worthy of his collection.




Poison Ivy – Dr. Pamela Isley was once an innovative, radical botanical biochemist with a singular goal: make the world safe for plant life to flourish. She joins the Society to further their common interest in bringing mankind to its knees, but at heart, Ivy's desire is to ensure that in any new world order, flora dominates fauna.




Robin – Raised from birth by the League of Assassins, Damian Wayne has always struggled with Batman's non-lethal code of honor. Now in direct opposition with his father, Damian seeks a new mentor in Superman–whom he considers to be more of a father than Batman ever was.


These additions join the roster of known playable characters that include Aquaman, Atrocitus, Deadshot, Gorilla Grodd, Batman, Blue Beetle, The Flash, Harley Quinn, Superman, Supergirl, and Wonder Woman. You can look forward to more character reveals before Injustice 2, one of the most anticipated games of 2017, drops on May 16 for PlayStation 4 and Xbox One.