Final Fantasy XV's Ending Getting Big Changes This March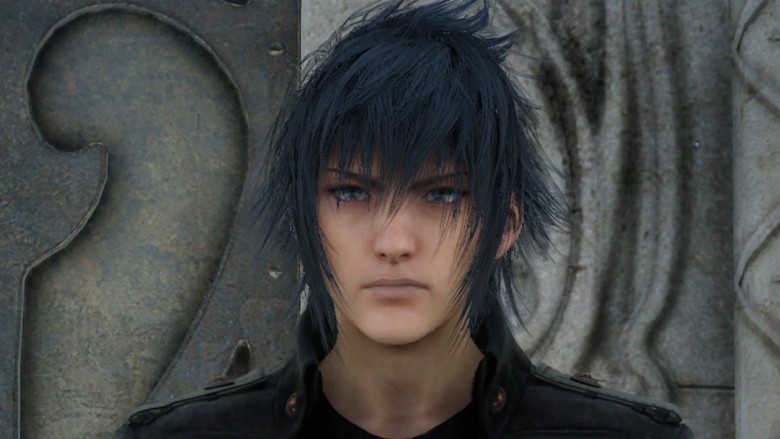 After spending ten years developing Final Fantasy XV, you'd think that Square Enix would be ready to move on to new things, yet the developer keeps cranking out fresh content for its open-world RPG hit. In addition to two previously revealed downloadable content packs, which will add new items and new story content to the game, Square Enix just announced a series of patches that will introduce new features and change Final Fantasy XV's controversial final section, Chapter 13, for the better.
Advertisement
In an Active Time Report livestream (helpfully translated by Gematsu), Square Enix outlined some of the changes coming to Final Fantasy XV over the next couple of months. On February 21, Final Fantasy XV will receive a patch that improves performance on Sony's souped-up PlayStation 4 console, the PlayStation Pro, which will boost the frame rate up to a maximum of 60 frames per second.
In addition, the patch will bring more endgame content to both the PlayStation 4 and Xbox One editions of Final Fantasy XV. Final Fantasy XV's level cap will rise from 99 to 120, the number of in-game photos that players can save will go from 150 to 200, and new "limited time quests" will give speedy players new ways to pass the time. For now, the new, time-bounded quests will be limited to Hunts, although other kinds of quests—like fishing—are currently in the pipeline.
Advertisement
On March 28, Final Fantasy XV's final dungeon, Chapter 13, will receive an overhaul, making it more fun to play. These changes come as a direct response to fans' complaints, which argue that Chapter 13 is tedious, confusing, and completely different from the rest of the game. In addition, Square Enix will add the ability to take Final Fantasy XV's iconic car, the Regalia, off-road in a later patch.
Final Fantasy XV came out for PlayStation 4 and Xbox One in November, 2016, ten years after it was first unveiled to the public. Despite some healthy pre-release skepticism, Final Fantasy XV received positive reviews, and is currently one of the best games on its respective platforms.