The Bizarre Reason Blizzard Is Mad At Fox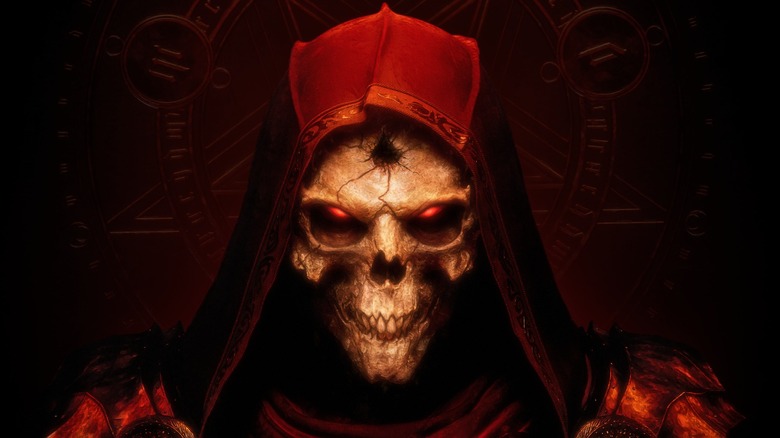 The entertainment industry is a dog eat dog world, especially when it comes to name and brand recognition. If you produce a show, movie, or video game that features a character who shares the same name as another character in a different show, movie, or game, you can sleep soundly knowing you will soon hear from objecting lawyers — especially if you plan to capitalize on your character. That's exactly what happened to Fox Broadcasting when it received a trademark dispute from Blizzard Entertainment.
Recently, Fox announced its latest adult-oriented cartoon, "Housebroken," a show about pets getting together for group therapy sessions. The program will star characters such as Honey the poodle (voiced by Lisa Kudrow), Elsa the corgi (Clea DuVall), and Shel the tortoise (Will Forte). These pets all have pretty standard names, but one character caught Blizzard's attention in the worst way: Diablo the dog, voiced by Tony Hale. Blizzard objected to the character because the cartoon dog shares his name with Blizzard's blockbuster villain Diablo, the Lord of Terror — and the "Diablo" franchise, which is based around that character. And the merchandise inspired by that franchise.
Because Fox wants to trademark its Diablo's name and likeness (the dog) and produce merchandise such as plates, bottle openers, dog treats, and cookie jars, Blizzard has filed a Note of Opposition (which you can read in full here).
The problem with Diablo the dog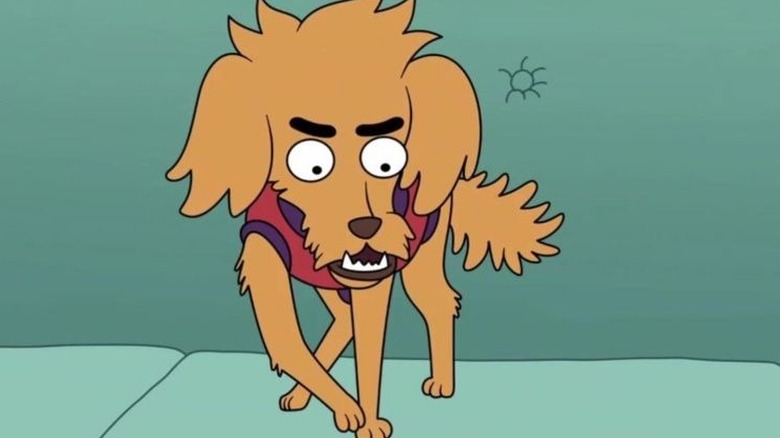 Fox
Since "Diablo" is literally Spanish for "Devil," you might assume the name would be fair game, but Blizzard has in fact trademarked the name and likeness of its own Diablo (the demon) for personal use and profit.

In the Note of Opposition, Blizzard stated that Fox's attempted Diablo trademark would be "likely to cause confusion or mistake or to deceive." According to Blizzard's lawyers, Diablo the dog-branded pet brushes could potentially mislead consumers into assuming the products are affiliated not only with existing "Diablo" games, but future ones as well, including "Diablo Immortal" and "Diablo 4."
Furthermore, the Note of Opposition also states that a Diablo dog trademark could potentially butt heads with one of Blizzard's "pending applications" filed in 2019. This application is for "downloadable films and movies featuring narratives based on a video game and provided via a video-on-demand service." In other words, Blizzard might wish to produce a "Diablo" movie on a streaming platform in the near future, and is concerned that Fox's Diablo-brand cups could damage its image.
According to sites such as PCGamesN and PC Gamer, Fox's attorneys have 40 days to respond and have yet to do so. Will Fox oppose the opposition, or will it acquiesce to Blizzard's demands? Since the legal clock is ticking, fans won't have to wait too long to find out.