PlayStation 4 Update Adds External Hard Drive Support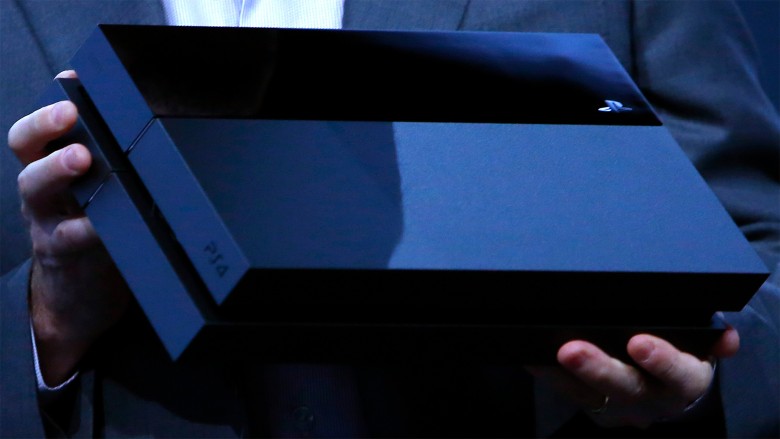 Getty Images
The PlayStation 4's next system update, 4.50 (codenamed Sasuke), just entered beta, and to mark the occasion Sony released a list of the new features that are coming when the update goes live. The biggest addition? Soon, the PlayStation 4 will be able to read and write data from external hard drives.
Once the 4.50 update rolls out to consumers, the PlayStation 4 will support all USB 3.0 hard drives with storage capacities up to 8 terabytes—all you need to do is "plug a USB 3.0 HDD into your PS4, and voilà, you now have more space on the console," Sony says. Both game data and applications can be stored on (and, presumably, run from) external drives.
But that's not all. The update will also introduce custom wallpapers, which can be made from in-game screenshots, to the PlayStation 4's user interface. Major cosmetic changes to both the PS4's Quick Menu, which won't cover nearly as much of the screen, and the Notifications screen are also on the way. In addition, after the update, players will be able to post screenshots, text messages, and GIFs directly into their activity feeds, turning the PlayStation 4's friends list into a mini-social network. You'll even be able to tag other players in these messages, making gloating easier than ever.
Finally, the 4.50 update's most innovative feature will play 3D Blu-rays in on the PlayStation VR headset in full steroscopic 3D, letting viewers enjoy 3D movies in the privacy of their own virtual movie theaters. PlayStation VR isn't the first virtual reality platform to support digital movie watching, of course—that's been one of the most popular uses of VR for a while—but the 3D Blu-ray support is a welcome addition, given that most analysts say that 3D televisions are on their way out.
Update 4.50 is a big one for the PlayStation 4, which gets better and better as time goes on—good news, since the PlayStation 5 might be a long ways off.