Final Fantasy XV DLC Delayed Because Of The Power Rangers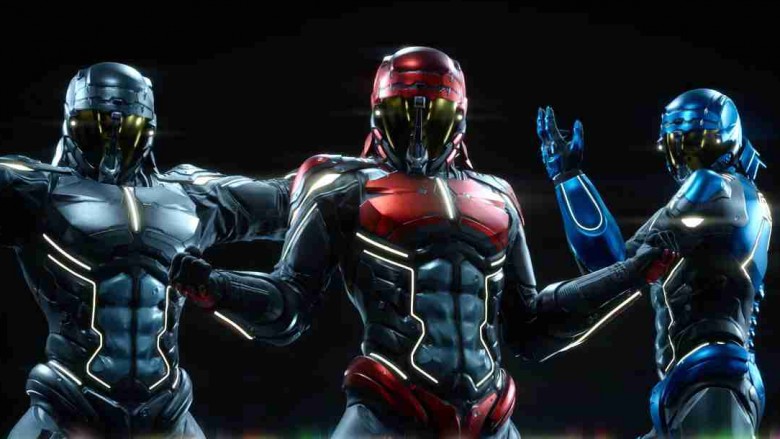 Do you think that Final Fantasy XV's Magitek exosuits look familiar? You're not alone. During a recent Active Time Report, Square Enix announced that the downloadable costumes will undergo massive redesigns after people associated with the upcoming Power Rangers movie pointed out similarities between Final Fantasy XV's mechanical threads and the Rangers' new, modern outfits.
Akio Ofuji, Square Enix's marketing manager, confirmed that a discussion between Square Enix and the Power Rangers crew took place, and said that the Final Fantasy XV team "spent the day looking into various things, and what we've decided is to redo the design."
Advertisement
Final Fantasy XV director Hajime Tabata also weighed in, arguing that the two sets of costumes "don't look exactly the same," but admitting, "even if these are our original designs, it seems like they will cause problems for others."
Unfortunately, the redesign means that the outfits, originally scheduled to release on February 21 as part of Final Fantasy XV's Booster Pack, will be delayed—according to Square Enix, the exosuits will now come out "at a later date."
Whenever they eventually arrive, Final Fantasy XV's new Magitek-fueled armor will make players' characters invincible for 30 minutes once every 24 hours and will improve Noctis' fishing ability. It's not clear whether the Magitek exosuits will be free or if players will have to shell out real-life cash in order to get them.
Advertisement
Power Rangers debuts in theaters on March 24, 2017, and stars Elizabeth Banks as the villainous Rita Repulsa and Bryan Cranston as Zordon, the Power Rangers' interdimensional mentor. Unlike previous Power Rangers projects, which recycled old footage from Japan's long-running Super Sentai series, the new Power Rangers movie was filmed from scratch specifically for international audiences.