Death Stranding 'Is Not A Horror Game,' Says Creator Hideo Kojima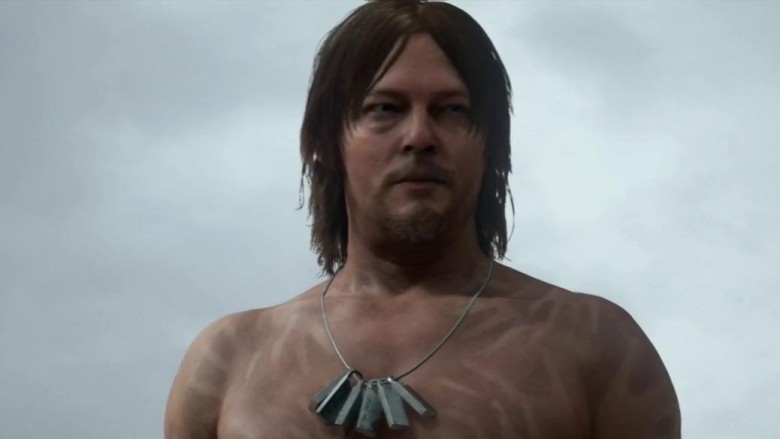 It's pretty safe to say Kojima Productions' forthcoming open-world action game Death Stranding has been on every gamer's mind lately. And though scarce details (save for a few casting announcements, like the news that Mads Mikkelsen and Guillermo del Toro would be jumping aboard the project) have been released, the game's director and designer Hideo Kojima recently spilled a little more information about the PlayStation 4 exclusive.
In an interview with Rolling Stone subsidiary Glixel, Kojima set the record straight about Death Stranding, preparing fans for what to expect when it's finally released. The venerable game designer emphasized how the in-production title would connect to his other projects (like the Metal Gear series), particularly in terms of atmospherics and mood. In contrast to the intense trailers fans have already seen, Death Stranding will not be a horror game; according to Kojima, he's "not pursuing a dark aspect" for the title.
"Death Stranding is not a horror game," Kojima said. "I just wanted to make something that looks very unique, something you haven't seen before, something with a more artistic slant to it." Kojima also discussed one important aspect of Death Stranding: humor, something the creator has become known for during his time in the industry.
"You play a game for a long time... and you put stress on the player and you lead them through peaks and valleys," Kojima explained. "Humor is an important aspect to make sure the player can enjoy playing across these peaks and valleys."
Fans can rest assured that while Death Stranding is "a big game," much like the titles Kojima had a hand in during his time at Konami Digital Entertainment, the laughs and light-heartedness included in Death Stranding won't be detrimental to the overall experience. "We'll have humor in this game too, but to a degree that it doesn't ruin the world setting," Kojima commented. "It will be at an appropriate level."
Though the game yet to be stamped with a release date, it's definitely one to keep your eyes on throughout the year. Already considered one of the best things that came out of E3 2016, Death Stranding could easily be Hideo Kojima's comeback after Konami cut ties with him, an event many consider to be one of the worst decisions in video game history.