Final Fantasy VII Gets Remade Into A Gorgeous Snow Sculpture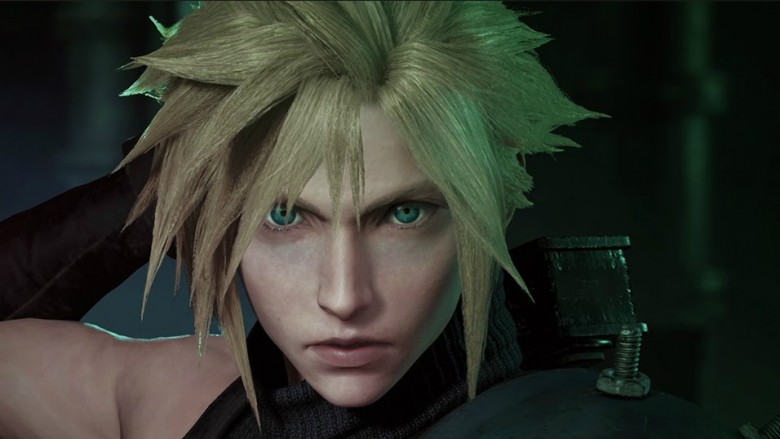 Final Fantasy fans were transported to a winter wonderland this week during the annual Sapporo Snow Festival in Hokkaido, Japan. Amongst massive (and beautiful!) snow sculptures of Star Wars characters and the Daimaou Kosaka/Pikotaro-penned song "Pen-Pineapple-Apple-Pen" was one of the festival's main creations: a Final Fantasy VII-themed sculpture. And holy craftsmanship, Batman, it looks gorgeous.
Advertisement
Aptly titled "Decisive Battle! Final Fantasy in Snow," the snow sculpture shows an epic battle between Cloud Strife and his enemy, Sephiroth, as well as an original projection mapping of stills from Final Fantasy VII: Advent Children and the forthcoming Final Fantasy VII Remake, which many fans are eager to play. Photos taken and Japanese television stations' coverage of the sculpture do serve it some justice, but nothing compares to one live video captured by Twitter user yoshiyaan. Check it out below.
While this sculpture is undoubtedly impressive, some have questioned one particular anatomical oddity: Cloud's head seems too small. But, as reported by Japanese magazine company Famitsu, it's all about proportions in consideration of the snow's weight. Cloud's cranium looks smaller in comparison to his large lower back, which had to be quite bulky to avoid any crumbling or collapsing snow.
Advertisement
This homage to Final Fantasy VII is beautiful, and seems to line up nicely with the latest news regarding the official remake. Square Enix revealed the very first Final Fantasy VII Remake key visual at the Final Fantasy 30th Anniversary Opening Ceremony event just last week — something that was long-awaited, considering the title was missing from 2016's E3 event. There's clearly a lot of love for Final Fantasy VII going around, perhaps enough to solidify the upcoming remake as one of the best PlayStation 4 games.