You Can Now Buy Blizzard Products With World Of Warcraft Gold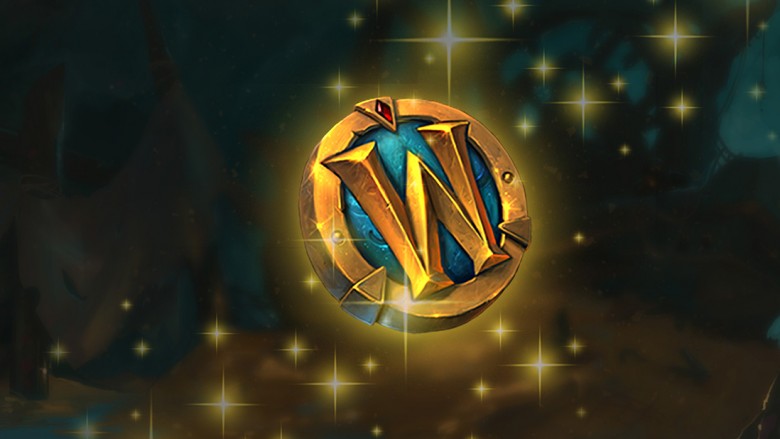 Earlier today, dedicated World of Warcraft fans noticed that Blizzard's "WoW Token to Battle.net Balance" feature—which lets players trade in digital World of Warcraft tokens for $15 worth of Battle.net store credit—is now live, at least in North America.
That's a big deal, because WoW Tokens can be purchased at World of Warcraft's auction house using World of Warcraft's in-game currency. Players who want to raise some virtual cash can buy a WoW Tokens from Blizzard $20 a pop and put it up on the digital marketplace, where other players will bid on it with their hard-earned gold.
Advertisement
Previously, Tokens were only good for paying off World of Warcraft's monthly subscription fee, with each Token providing a single month of playtime. Now that WoW Tokens can be redeemed for Battle.net store credit, however, players will be able to cash in Tokens in order to buy new Hearthstone cards, Overwatch skins, Blizzard games, and any of World of Warcraft's numerous vanity items. The Battle.net balance does not apply to purchases from Blizzard's Gear Shop or Hearthstone's mobile editions.
Predictably, since the feature went live, the price of WoW tokens on at the Auction House has surged, with players reporting that the cost of Tokens rose from 57,000 gold to 63,000 gold over the first two hours. Reportedly, before the WoW Token to Battle.net Balance feature was announced at last fall's BlizzCon, North American Token prices hovered between 34,000 and 38,000 gold.
Advertisement
Last year was a banner year for World of Warcraft, which saw the launch of both a new expansion, World of Warcraft: Legion, and a Warcraft feature film. While the latter managed to upset both critics and fans, the movie did huge business in Asia, raising the spectre of a possible sequel.