The Legend Of Zelda: Breath Of The Wild Goes Gold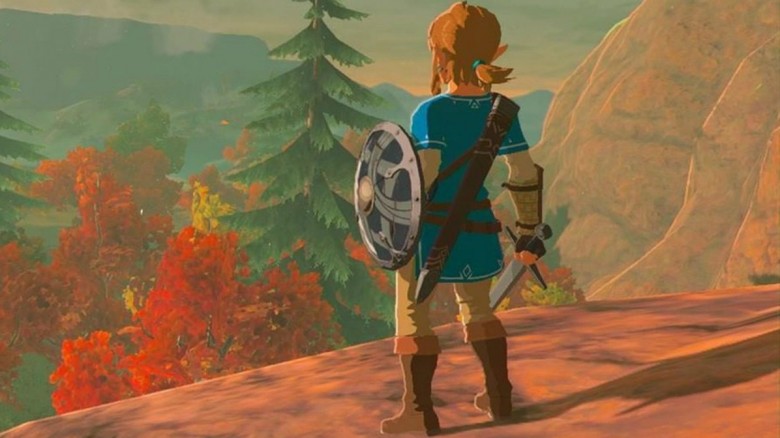 It's coming. Almost four years after Nintendo first revealed The Legend of Zelda: Breath of the Wild, the game has gone gold. That means that development on the game has stopped (or at least slowed down significantly) and that manufacturers are starting to crank out copies in anticipation of Breath of the Wild's much-anticipated March release.
But that's not all. Zelda franchise producer Eiji Aonuma hints that another, Switch-specific Zelda might be in the works.
"I haven't been able to fully use all of the new features of the system," Aonuma says, in a statement reported by Express. "There could be the possibility of another Zelda on Nintendo Switch."
Breath of the Wild was originally created for Nintendo's dual-screen Wii U console, but Nintendo quickly pushed a Switch edition into development when it became clear that the poor-selling Wii U wouldn't survive another year in the game industry's competitive marketplace.
Similar to Breath of the Wild, which grafts open-world gameplay in the style of The Witcher 3 and Skyrim onto the tried-and-true Zelda formula, Aonuma says that a Switch-only Legend of Zelda game would expand the series' scope while staying true to the spirit of the long-running franchise.
"I think the core element of Zelda gameplay kind of stays the same," Aonuma says. "There's the main character development as well as characters you meet along the way, and then you learn new things as the character develops.... I think we could keep all that, and then I do wonder how we can expand from here with that in mind."
The Legend of Zelda: Breath of the Wild comes out on March 3, 2017, the same day as the Nintendo Switch, on both the Switch and the Wii U.