Twitter Is Thirsty For Waluigi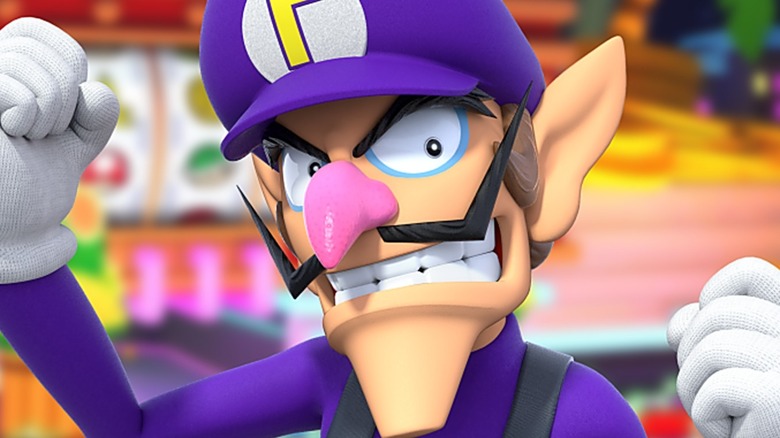 Every once in a while, Nintendo decides that it's time to give the people what they want. And it turns out, what the people want is sexy Waluigi. 
On May 7, Nintendo uploaded an unboxing video for the company's new blue Nintendo Switch Lite. Much of the video is the usual unboxing fair and shows the two co-hosts trading friendly quips as they unveil the latest addition to the Switch line. However, Nintendo blindsided fans of Luigi's wicked counterpart by including an unexpected (and seemingly new) render of the character near the top of the video. The image in question shows Waluigi in a dramatic pose: holding a rose, with his knees turned in and his tongue sticking out. It looks for all the world like the culmination of a steamy dance routine, and the internet promptly exploded at its reveal.
Fans took to Twitter to express their adoration for the new Waluigi artwork. One fan tweeted, "This new official Waluigi render just sent me into orbit." Another person quipped, "Something tells me that Waluigi really likes roses," and posted the new render next to a number of other images featuring Waluigi and his favorite flower.
The internet has no chill when it comes to Waluigi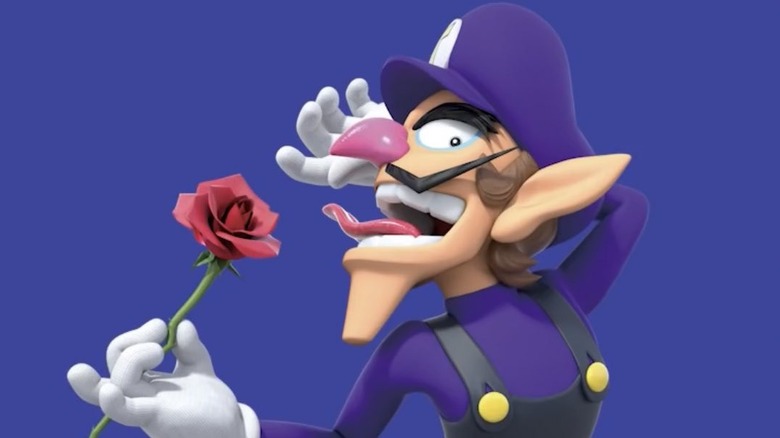 Not everyone was quite so measured in their response to the new render. Some fans couldn't believe that this was an official design. Twitter user @TheCappuccino04 remarked, "AN ENTIRE TEAM OF NINTENDO EMPLOYEES COLLECTIVELY AGREED THAT WALUIGI SHOULD HAVE HIS TONGUE OUT IN AN OFFICIAL RENDER."
"The era of sexy Waluigi has officially begun and we couldn't be happier," said Twitter user @_kairy_draws_, who also posted an image of Waluigi in the upcoming "Mario Golf: Super Rush," in which he's dressed to the nines and holding a golf club. This design has also gotten quite a bit of attention, particularly for the amount of skin its showing. One user pointed out that the "Super Rush" design may be the first time that Waluigi has been shown without one of his usual white gloves on his hand. Another fan joked that this Waluigi reveal had completely overshadowed the recent unveiling of Wario's "Super Rush" design.
The world wants to know where this alluring Waluigi image came from, and Kotaku's Ian Walker noted that the publication has reached out to Nintendo for any information on the new Waluigi render. According to Walker, "company reps promised to look into it," which seems to indicate that not even Nintendo is sure when Waluigi had such a glow-up. Gamers may never get their wish of seeing Waluigi in "Super Smash Bros Ultimate," but this new image seems like one heck of a consolation prize for the character's fans.