E3 Opens Its Doors To The Public In 2017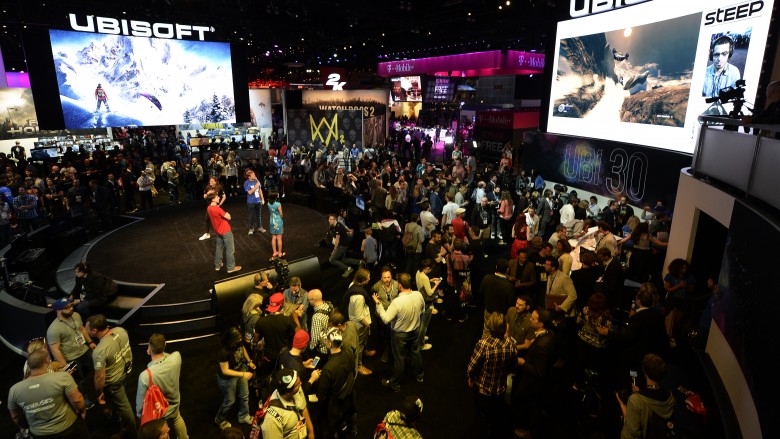 Getty Images
If you've ever dreamed of getting a peek into the glamorous life of a video game journalist, now's your chance: according to the Entertainment Software Association (and reported by outlets like Gamespot), 15,000 tickets to E3 2017 will go on sale to the public on February 13, 2017.
For $250 (or $150 for those who snag an early-bird discount), fans will be able to see special panels, attend exclusive events like developer interviews courtesy of The Game Awards' Geoff Keighley, and should have free rein over E3's show floor. Presumably, the ticket does not include access to outside events like Sony and Microsoft's E3 press conferences, which are held off-site and aren't technically part of E3. We'll know more in a few days.
This is the first time that the general public (or "consumers," according to the official E3 Twitter account) will be able to attend the annual trade show, which is considered one of the biggest events in the game industry and is usually limited to developers, retailers, and members of the press.
However, public admission has been a long time coming. In 2016, the ESA hosted a special E3 Live event right outside the Los Angeles Convention Center, where fans could get their hands on some of the big games that appeared on the show floor. According to ESA senior vice president Rich Taylor, the enthusiastic reaction to E3 Live played a big part in the ESA's decision to admit civilians into E3 itself.
"The feedback we heard was clear—they wanted to play the games inside the convention center," Taylor tells Gamespot. "In addition, exhibitors inside the convention center wanted to have access to the fans. So this year we're bringing the two together."
E3 2017 runs June 13 through 15 at the Los Angeles Convention Center. Other events, including Sony and Microsoft's elaborate press conferences (where some of the best announcements take place) and Electronic Arts' off-site EA Live event, should pop up sometime around then, usually spread all across Los Angeles.