Pokemon Go Goes Pink For Valentine's Day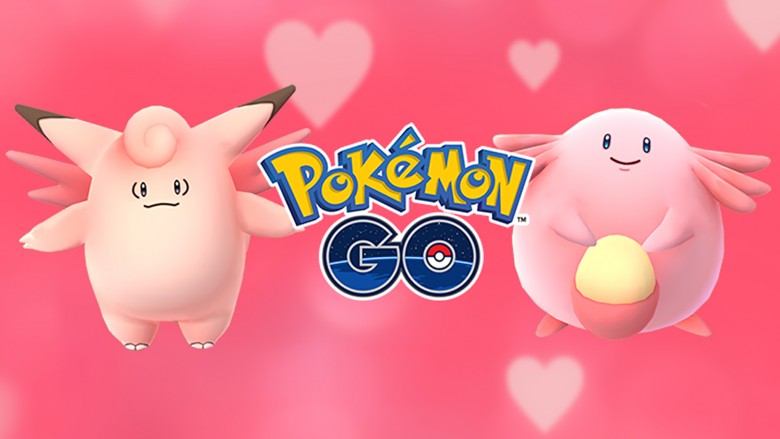 Fire Emblem Heroes might be tearing it up on the App Store, but don't count Nintendo's other hit mobile game out quite yet. Pokémon Go's Valentine's Day event, which begins today, pays tribute to America's third most lucrative holiday with an extra helping of sweets and a celebration of everything pink.
From 11 AM PST on February 8 through 11 AM PST on February 15, Pokémon Go will hand out twice as much candy to players who hatch, catch, or transfer Pokémon. In addition, players' "Buddy" Pokémon—the creature that joins players' avatars on the front screen—will find twice as much candy as usual.
Advertisement
Additionally, during the event, pink Pokémon will appear more frequently in the wild, making it easier for players to snag Pokémon like Chansey, Clefable, and Jigglypuff. For those of you who prefer to grow your own Pokémon, Cleffa, Igglybuff, and Smoochum will be more likely to hatch from eggs, while lures, which attract Pokémon to certain locations, will last for six hours in order to "to help you paint your town pink" (normally, a lure is a 30-minute event).
This special Valentine's Day event is just the first of many that Nintendo and Niantic Labs, the studio that developed Pokémon Go, have planned for 2017. In 2016, Pokémon Go celebrated Thanksgiving by giving players twice as many experience points over the holiday weekend. During the holiday season, Niantic doled out free egg incubators to players, while also making it easier to find fan-favorite Pokémon like Charmander, Squirtle, Bulbasaur, and their evolutionary descendents.
Advertisement
For those of you who have been living under a Geodude, Pokémon Go took the world by storm last summer, when it rocketed to the top of the App Store charts and became a minor cultural sensation. Unlike traditional Pokémon games, which are largely stationary affairs, Pokémon Go requires players to get out into the real world to track Pokémon using their smartphones—although, if you're lazy, there are plenty of clever ways to enjoy the game while keeping physical activity to a minimum.