Dave Bautista Reveals How Desperately He Wants A Gears Of War Movie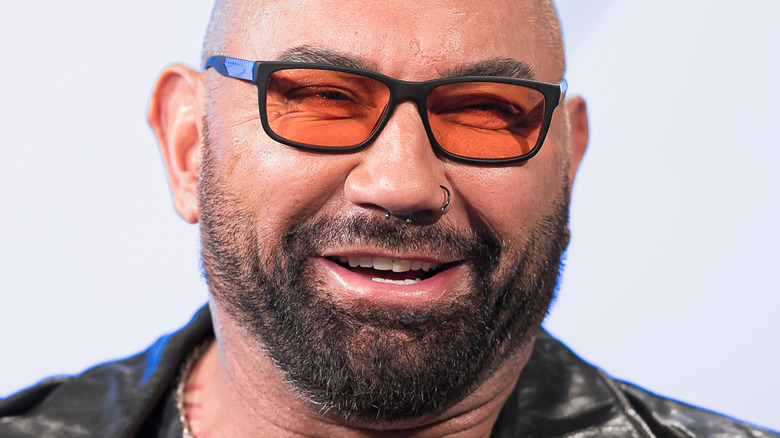 Rich Polk/Getty Images
Dave Bautista has become a force to be reckoned with in Hollywood. The "Guardians of the Galaxy" actor — who recently threw Marvel Studios under the bus for "dropping the ball" when it came to the backstory of his character, Drax — is attached to some huge projects. These include Zack Snyder's upcoming zombie heist flick, "Army of the Dead," as well as "Knives Out 2," director Rian Johnson's forthcoming sequel to his popular whodunit film, both of which will premiere on Netflix.
It turns out that the former professional wrestler was nearly attached to another blockbuster franchise — one that was only recently revealed in an exclusive interview with Collider: "The Fast and the Furious." However, the hulking 6'6" action hero had his sights set on playing a totally different character from a wholly different universe — from an entirely different medium: Marcus Fenix from the "Gears of Wars" franchise.
Bautista told Collider, "I had a chance to get a meeting at WB, they were talking to me about this and that ... They wanted to talk to me about 'Fast and the Furious,' and I said 'I'm not interested, let's talk about ['Gears of War' character] Marcus Fenix'..." Clearly, the character means a lot to him, especially if he's willing to walk away from a potentially huge payday to make it happen.
Dave Bautista is after another big role, too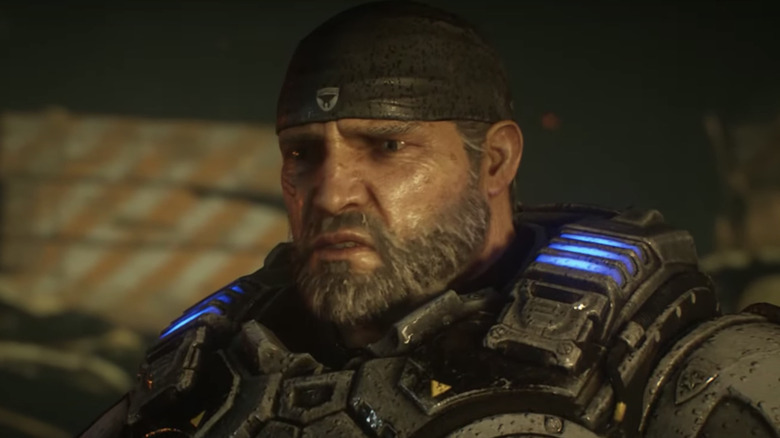 One glance at Dave Bautista is enough to know that he would make a truly badass Marcus Fenix. From his bulking muscles to his gravelly voice, Bautista was basically born to play the role. Whether or not the film — which has been languishing in development hell since at least 2007 — ever actually happens, however, remains to be seen.
While Bautista has been pursuing the role of Marcus Fenix in a "Gears of War" movie for quite some time now, there's another role he's been bugging Warner Bros about for just as long — if not longer: the villainous Bane of "Batman" fame. In an interview with Collider, he admitted that he'd been "latched on to [the role of Bane] over the past 10, 20 years," admitting that, while he admired Tom Hardy's take on the role in 2012's "The Dark Knight Rises," he desired to play a version of the character that was "not only menacing and ominous but also freakishly intelligent."
Like the prospect of Bautista stepping into the COG armor of Marcus Fenix, it's not hard to imagine the "Hotel Artemis" actor knocking it out of the park as The Man Who Broke the Bat. While there hasn't been any concrete news regarding him joining the upcoming Robert Pattinson-led "The Batman" — or any future DC properties, for that matter — anything could happen in Hollywood. Heck, he might even get that DCEU Lobo movie he's been pining for.