PS4 Slim Getting A Price Drop For A Limited Time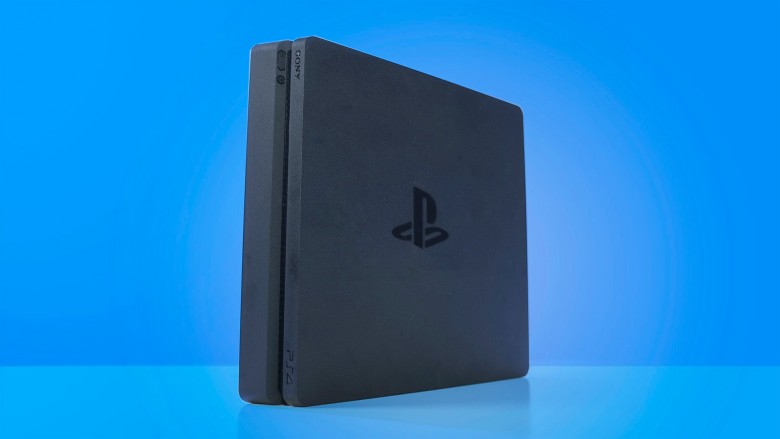 If you've been itching to get your hands on a PlayStation 4 Slim, it might be wise to wait just a few more days.
Today, Sony announced that from February 12 to February 25, two of the thinner PS4 console's bundles (Uncharted 4: A Thief's End and Call of Duty: Infinite Warfare) will be available for $250 USD. Also included in this price drop is the glacier white Call of Duty: Infinite Warfare PlayStation 4 bundle, which is only available at Walmart stores.
Both the Uncharted 4 and the Infinite Warfare bundle come with a 500GB PS4 Slim packaged with a few extra goodies. While the Uncharted 4 one simply includes a copy of the Naughty Dog-developed action adventure game, the high-powered FPS title bundle has the base game along with a code players can use to download Modern Warfare Remastered. The aforementioned Walmart-exclusive includes Infinite Warfare, the download code for Modern Warfare Remastered, and a white version of the 500GB console with a matching controller.
Sony mentioned that this temporary discount period would only be available in the United States. However, Sony didn't comment on why they've implemented this upcoming price cut. Many have speculated that it's in efforts to move more PS4 Slim units. Additionally, it may be a decision that is fiscally-driven, as the company's CFO Kenchiro Yoshida once stated that the PlayStation 4 Pro was outselling the Slim.
"The sales of Pro are stronger than that of Slim, as we see it," Yoshida said during Sony's most recent earnings report brief. "[The] PS4 Pro is running as we had expected, as we assumed, but Pro maybe is doing more than we anticipated."
Slashing the system's cost to Black Friday-level pricing may be a smart decision, as gamers who've held out on picking one up might have more incentive to do so in the coming weeks. If you do end up shelling out the cash, be sure to get familiar with all the PS4 tips, tricks, and hacks you might not know.