The Real Reason GTA 6 Is Trending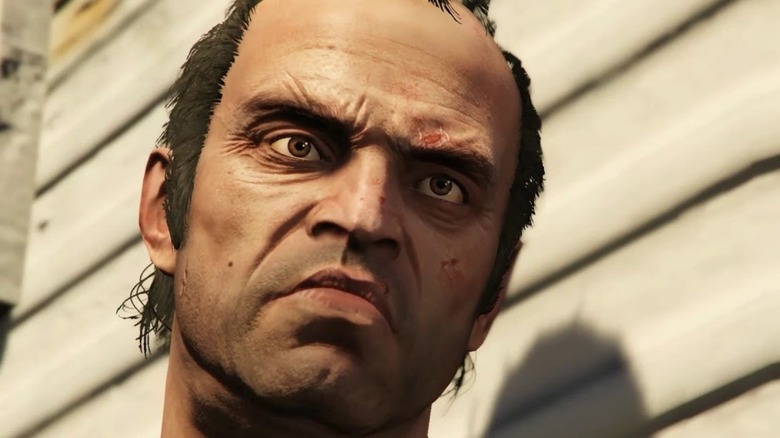 It seems like there's a new reason for fans of the "Grand Theft Auto" franchise to be frustrated every other day. Today is no exception, which is a major reason why "Grand Theft Auto 6" is currently a trending topic on Twitter. "GTA" gamers finally got a huge update regarding Rockstar's plans for the franchise, but these latest announcements have left those fans feeling pretty cold. 
Back in mid-2020, Rockstar Games alerted fans to its plan to bring "Grand Theft Auto 5" — a game that came out nearly a full decade ago — to next-gen consoles. At the time, fans saw the sad truth behind this announcement: the 2021 re-release of "GTA 5" means that the completion and launch of "GTA 6" is even further away than anyone thought. No matter how great the expansions might be for next-gen "GTA 5," the announcement didn't make up for the lack of a full sequel, at least in the eyes of many hardcore fans.
On May 18, Rockstar announced an official release date for the revamped version of "GTA 5." Players can expect to fire up the game on their PS5 and Xbox Series X|S consoles on Nov. 11, 2021. That's right; as one fan pointed out on Twitter, that means that the next-gen version of "GTA 5" is launching a full year into the life cycle of the latest consoles. It's enough to make one wonder how much longer it'll be before "GTA 6" becomes a reality.
Fans are worried that they'll never see GTA 6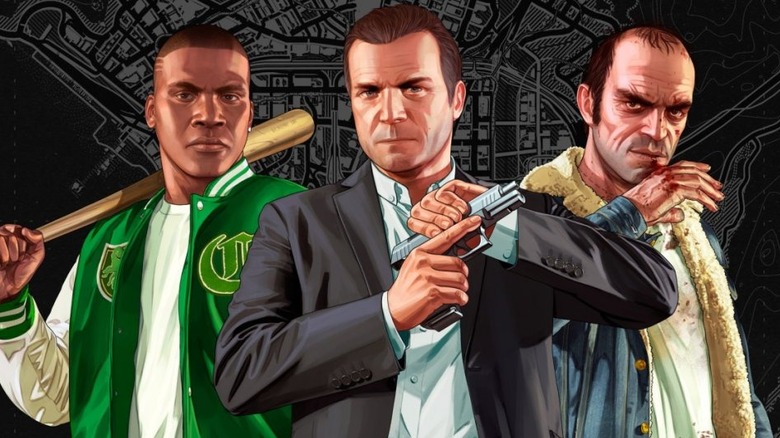 Dexerto summed up everyone's disbelief at the news, tweeting, "For 3 console generations, we've had 'Grand Theft Auto 5' and no announcement of 'GTA 6.'"
More than a few fans have expressed feelings of burnout. After getting their hopes up one too many times, some players have said that they are no longer invested in a new "GTA" sequel. Some gamers have suggested that fans should avoid buying the new version of "GTA 5," just to put the pressure on Rockstar to complete and release "GTA 6." Others are clowning on the long wait, with one gamer suggesting that "GTA 6" will eventually come out as a "PS8 console exclusive."
Of course, there are still plenty of fans who are trying to stay positive when it comes to the future of their favorite Rockstar franchises. Some gamers are actually being extra optimistic, hoping that Rockstar will not only release "GTA 6" soon, but also a sequel to the cult classic "Bully." While it's unlikely that fans will see a turnaround of that magnitude, it proves that many Rockstar devotees remain nothing if not hopeful.