Call Of Duty Heads 'Back To Its Roots' In 2017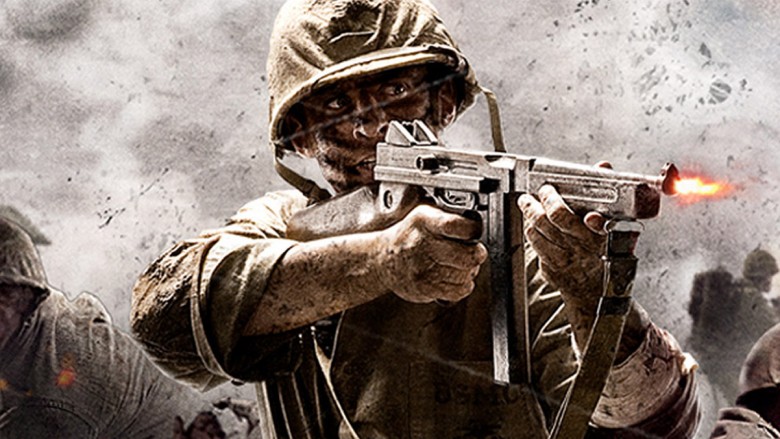 Call of Duty: Infinite Warfare went where no Call of Duty has gone before—to outer space—but the trip wasn't entirely successful. While Call of Duty topped the year-end sales charts for the eighth year in a row, Infinite Warfare underperformed compared to its predecessor, Call of Duty: Black Ops 3, and didn't go over particularly well with Call of Duty's most dedicated and passionate fans. In response, Activision promises that the series will return "to its roots" for 2017's edition.
News about Call of Duty's new-old direction came from Activision Blizzard's annual financial report, and was confirmed later during a phone call with investors. "Infinite Warfare had a ton of great gameplay innovations," Activision CEO Eric Hirshberg said, "but it also had a setting that didn't appeal to all of our fans." Thomas Tippl, Activision's COO, backed up Hirshberg's statements, saying that "traditional combat will once again take center stage" in Call of Duty's next installment.
What that means exactly isn't clear, although there's plenty of time to learn more before Call of Duty's traditional fall release window. Sledgehammer Games, one of the three studios that contributes to Call of Duty's annual release cycle (the company previously made Call of Duty: Modern Warfare 3 and Advanced Warfare), confirmed on Twitter that it's leading development on the next Call of Duty game.
Many fans and members of the press speculate that the next Call of Duty game will take place during World War II. A return to the '40s would really bring the series back to its roots—the first three and the fifth Call of Duty games all took place during the second World War—while Activision and its partners has been teasing a return to 20th century on social media. A New Year's message from Sledgehammer games featured analog gears and old-timey dial, while Activision's digital holiday card highlighted a modern pistol.
If Call of Duty returns to the past, it wouldn't be the first popular first-person shooter franchise to do so. Following the mixed reception to 2015's cops and robbers-themed Battlefield: Hardline, Electronic Arts released Battlefield 1, which took the series all the way back to World War I and received accolades from critics and players alike.