How Final Fantasy Players Paid Tribute To A Legend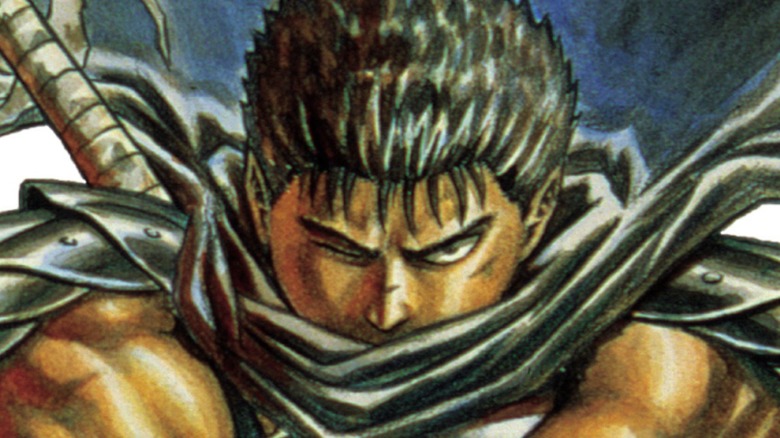 The response to Kentaro Miura's death
The world of Twitter is mourning the loss of this great manga artist as well. Dark Horse Comics tweeted, "Miura-sensei was a master artist and storyteller and we had the great privilege of publishing several of his finest works, including his masterpiece, Berserk."
Users in the comments section shared anecdotes about Kentaro Miura, including a humorous story about his reaction to seeing "Evil Dead 2" and "Army of Darkness" for the first time. Apparently, having just completed the first installment of "Berserk," he was afraid that it was too similar to those iconic horror films. Other fans simply thanked him for his work and expressed sorrow over his death.
One user in the thread brought up the "Final Fantasy 14" tribute, showing just how big of an event this was in the game. To put things in perspective, someone on Twitter reported, "there's nearly a thousand people lined up in Guts cosplay on my 'Final Fantasy 14' server to celebrate Miura and 'Berserk.'"
This touching tribute illustrates how much of an impact Kentaro Miura had on multiple industries, and how much he will truly be missed by the fans.