Nintendo Switch Can Connect 10 Consoles Locally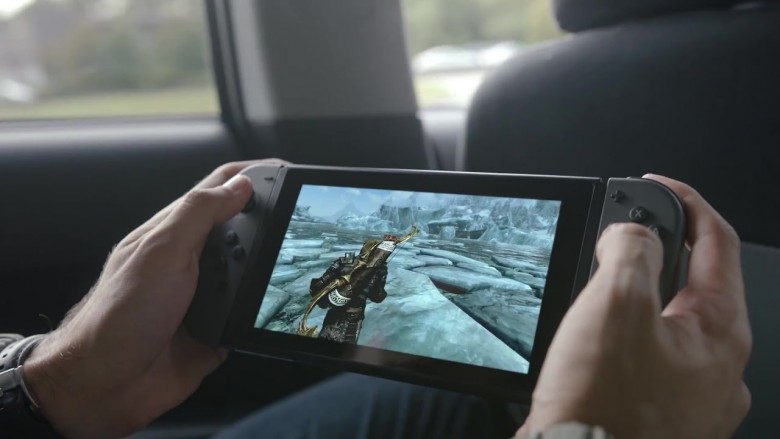 A huge aspect behind both the marketability and the allure of the upcoming Nintendo Switch console is versatility, particularly when it comes to multiplayer capabilities. Previous news stories swirled around the gaming world, reporting that the Switch would be able to support local multiplayer and link together up to 8 consoles. While that's mostly true, Nintendo went beyond past expectations and announced that the Switch can connect 10 consoles locally.
Advertisement
The statement was tucked in a press release that discussed new details on one of the console's launch titles, Splatoon 2. While discussing a new feature for the brightly-colored third-person shooter, Nintendo confirmed the Switch's ability to allow up to 10 consoles to connect simultaneously.
"Connecting up to 10 docked consoles via wired LAN will be well-suited for proper tournaments," Nintendo stated in the press release (via IGN), "while for more casual get-togethers, up to eight players can still enjoy a quick game via the previously revealed local wireless connection." The 10-player option is available through this LAN Play feature, but does come with one major loophole-like downside.
Though all 10 Switch consoles can technically connect with one another at a single time, only 8 can dive into the fun; the two remaining people won't actually be able to play. Nintendo explained that what these players can do, however, is spectate. In a new functionality called "Private Battle Spectator View," up to two players can "participate in a Private Battle as cameramen to observe the 8-player battle from multiple angles."
Advertisement
Despite the somewhat disappointing catch, Nintendo Switch's ability to connect up to 10 consoles locally may prove to be popular with future players. Before you see just how great (or average, we don't dictate your opinions!) the console and this new functionality are upon launch on March 3, get familiar with the Nintendo Switch games that will blow you away.