The Legend Of Zelda: Breath Of The Wild DLC Revealed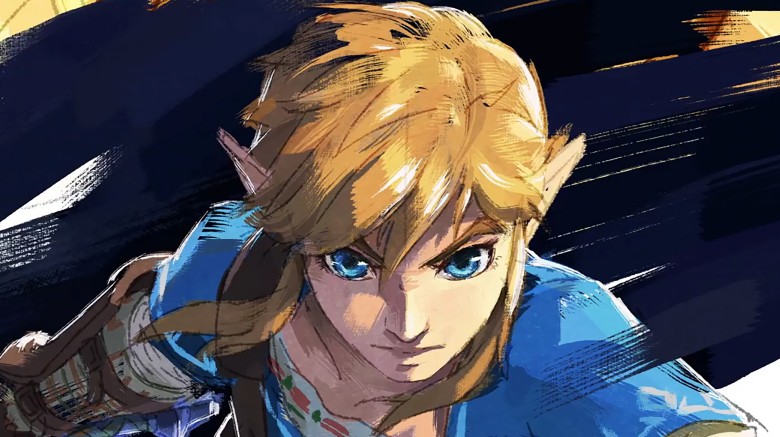 The Legend of Zelda: Breath of the Wild is a huge game—going off of early estimates, its map is nine times bigger than Skyrim's—and should keep players busy for months, but if that's not enough Zelda for you, Nintendo is bringing even more content your way. For $20, fans can purchase Breath of the Wild's Expansion Pass, which will give owners access to two upcoming downloadable content packs for Nintendo's long-awaited adventure game.
Advertisement
According to the Nintendo's video announcement, the first DLC pack, which comes out this summer, will include a challenge called the Cave of Trials, a brand new "Hard" difficulty mode, and an "additional map feature"—Nintendo didn't elaborate on what, exactly, that feature is. The second DLC pack, due in winter, features extra story content, a brand new dungeon, and the vague promise of "additional challenges."
Expansion pass owners won't have to wait until summer to start enjoying extra content, of course. As soon the expansion pass is purchased, three additional treasure chests will appear on The Legend of Zelda: Breath of the Wild's Great Plateau, and will contain some as-yet unspecified "useful items" and a few new clothing options.
Advertisement
"Since this incarnation of Hyrule is so huge, it's our hope that everyone who plays will have a wide variety of fun experiences as they explore," explains The Legend of Zelda producer Eiji Aonuma. "To help people do that, we've decided to create additional content for the game—a first for the mainline Legend of Zelda series."
While other games get season passes regularly, this is a relatively new phenomenon for Nintendo, although the company does have a recent history of releasing post-launch DLC. New fighters for the latest edition of Super Smash Bros., including Street Fighter's Ryu and Final Fantasy VII's spiky-haired hero Cloud, cost $5.99 each. Meanwhile, the Wii U's Mario Kart 8 stuck to a similar two-bundle DLC schedule, giving players new characters, courses, and vehicles for $7.99 a pop.
The latest Zelda has been in development for a long time, and fans have some pretty high expectations. Hopefully, Nintendo can meet them when The Legend of Zelda: Breath of the Wild hits shelves on March 3, 2017.