Crash Bandicoot N. Sane Trilogy Launches In June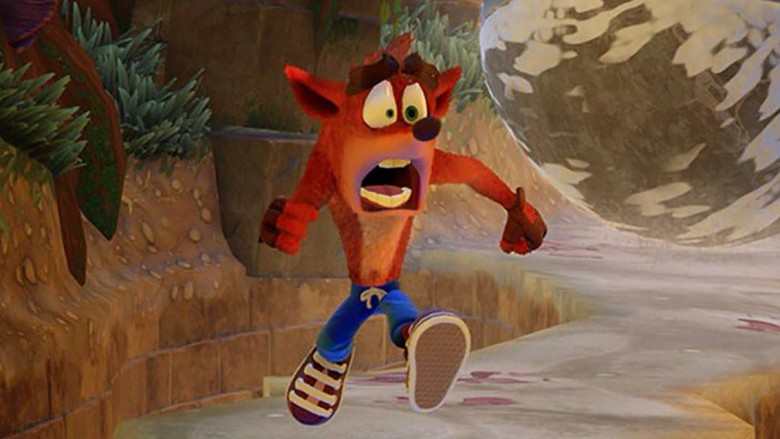 The Crash Bandicoot N. Sane Trilogy, the PlayStation 4 remake of the first three Crash Bandicoot games, arrives on June 30, 2017.
The new release date appeared on the official PlayStation blog. Crash Bandicoot N. Sane Trilogy was first announced at E3 2016, and will contain high-definition remasters of Crash Bandicoot, Crash Bandicoot: Cortex Strikes Back, and Crash Bandicoot: Warped, all three of which debuted on the original PlayStation. The Crash Bandicoot N. Sane Trilogy will improve on the existing games by adding time trial challenges, a more user-friendly save system, and improved graphics and sound.
In the release date announcement, the Crash Bandicoot N. Sane Trilogy team goes out of its way to specify that the new title is an "AAA remaster," not a fully-fledged remake. Dan Tanguay, the N. Sane Trilogy's director, says, "We're building it using the original level geometry so that it plays as close to the original as possible."
Still, Activision and developer Vicarious Visions are going all out to make sure that the first three Crash Bandicoot games age gracefully. A brand new lighting engine and higher resolution textures should make the N. Sane Trilogy blend in with other, modern games, while all the games' soundtracks are being re-recorded "to really improve sound quality and fidelity, while staying faithful to the original compositions."
In addition, Dustin King, N. Sane Trilogy art lead, confirms that the HD Crash Bandicoot wears surfer shorts, not jeans or jorts.
The original Crash Bandicoot, Sony's not-entirely successful answer to Mario and Sonic, came out way back in September, 1996, roughly a year after the PlayStation made its North American debut. The last brand new Crash Bandicoot game, Crash: Mind over Mutant, came out in 2008, although the character has since appeared in Skylanders and made a playable cameo in Uncharted 4: A Thief's End.