Injustice 2 Mobile Edition Confirmed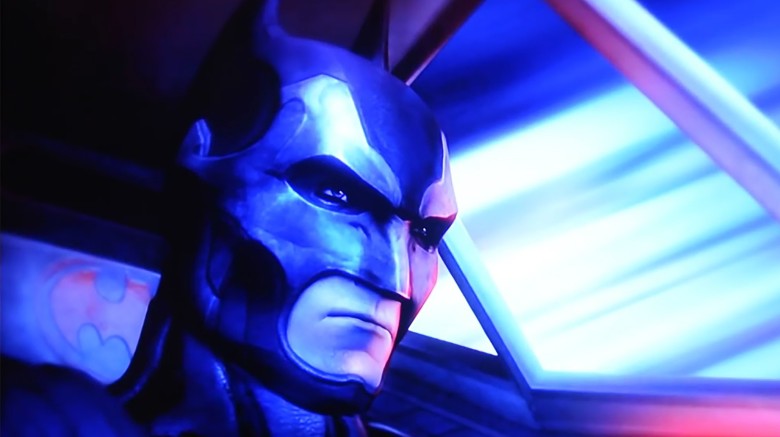 Injustice 2, the DC Comics-themed fighting game from the studio that makes Mortal Kombat, will receive a mobile edition for all you fans who want to beat up a fascist Superman on the go.
NetherRealm Studios creative director Ed Boon confirmed the game's existence on Twitter, promising that Injustice 2's mobile port will include "new features, modes & all new combat system!" Boon also attached a handful of small-resolution screenshots to the tweet, which indicate that, much like the first mobile Injustice, Injustice 2 players will put together teams of three superheroes before heading to the arena for some one-on-one brawling.
Advertisement
In fact, the Injustice 2's mobile edition has actually been playable for the last day or two—if you happen to live in the Philippines, that is. TouchArcade reports that the game soft-launched in the island nation on February 14, and claims that the game's touch-based combat has received a major overhaul. In addition to the original game's basic interface, in which players tapped the screen to execute quick strikes and swiped forward to perform stronger, lunging blows, Injustice 2 adds more depth to combat by introducing projectiles (swipe backwards and tap), jumping attacks (swipe up), and crouching attacks (swipe down).
Given that it's only in the soft launch stage, Injustice 2's mobile port will probably change a little bit before its official release, although it sounds like the current foundation is pretty strong. TouchArcade warns, however, that as a free-to-play title, Injustice 2 leans pretty heavily on grinding and micro-transactions, and advises players who don't like that sort of thing to hold out for Injustice 2's console edition, which arrives on May 16, 2017. The mobile edition has yet to receive an official release date.
Advertisement
Injustice 2 continues the story of an alternate Earth that's been conquered by a rogue Superman, in which Batman and a group of other superheroes fight to take down the Kryptonian autocracy. Injustice: Gods Among Us, the first entry in the series, surprised fans with its solid fighting game mechanics and its well-realized dystopian setting, in which none of DC's heroes—not even Batman—come out entirely unscathed.