Switch's UI Revealed As The Console Leaks Early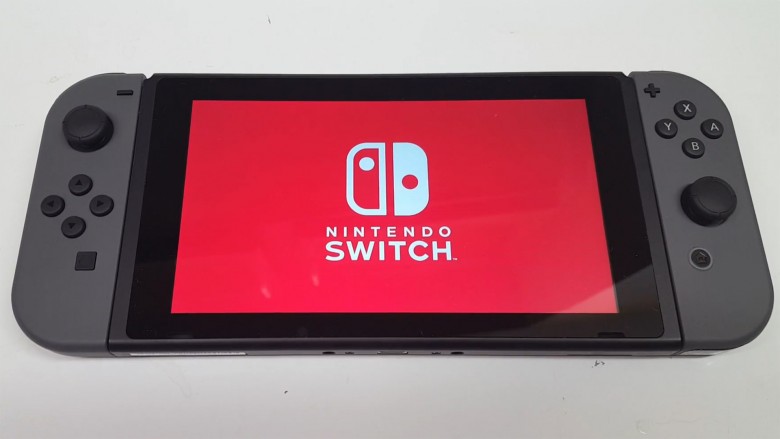 The Nintendo Switch isn't supposed to come out for two more weeks, but a few lucky customers have allegedly received theirs early—and one is taking the opportunity to share the console's mysterious user interface with fans all over the world.
A vidme user with the handle Hiphoptherobot, who apparently received his Switch ahead of the official release date, has released a video showing the Switch's set-up process and a few minutes of its main interface.
Advertisement
As previously rumored, the Switch supports multiple user profiles, which can be decorated with Nintendo-themed icons, as well as subsections containing news updates, in-game screenshots, and the Nintendo eShop. There are  alsomenus for configuring both the Switch's Joy-Con controllers and the hybrid console-portable itself.
Further, it looks like the Switch's user interface can be customized by choosing different themes (there are two available in the video, "black" and "white"), and the console itself comes with a lock screen similar to the ones found on smart devices. When first booting up the system, 25.9 out of 32 gigabytes of internal storage will be available for storing games, screenshots, and other media.
Advertisement
The video's authenticity has yet to be verified, although if it's a fake, it's a convincing one. The UI that appears in the video matches screenshots leaked by developers last month.
Hiphoptherobot doesn't delve much further into the system's inner workings, partly because the Switch requires an update before unlocking features like the eShop, and partly because he didn't seem to receive any games along with his copy of the console. Thankfully, there will be a handful of titles available with the Nintendo Switch launches on March 3, 2017 (and even more coming soon), so while you might not get your Switch early, when you do you'll have something to play on it.