Bethesda Confirms E3 2017 Press Conference Date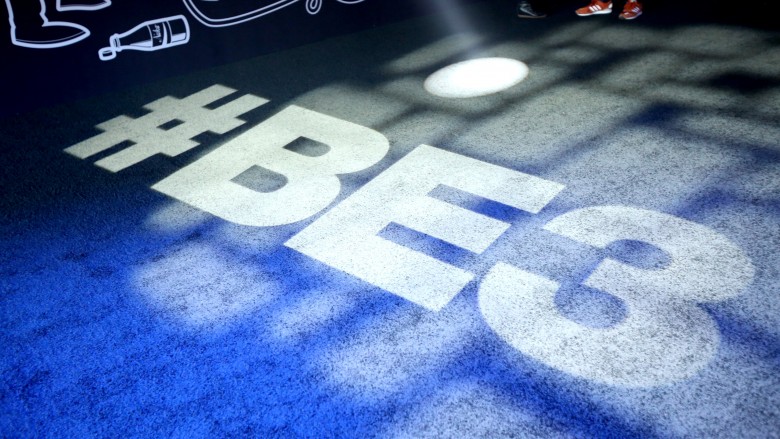 Getty Images
Anything Microsoft can do, Bethesda can, too.
Following yesterday's announcement from Microsoft in which the company stated it would be holding its Electronics Entertainment Expo (E3) 2017 briefing on Sunday, June 11 at 2 PM PST/5 PM EST, Bethesda Softworks hopped on board and made an exciting, E3-related declaration of its own. The publisher behind titles like Doom and Dishonored confirmed that its E3 2017 briefing will take place on the very same day as Microsoft's.
Advertisement
The announcement was made in a hilariously tongue-in-cheek tweet on the publisher's official Twitter account. With a self-aware approach, Bethesda referenced Microsoft's statement and the fact that its own comes so closely after: "Imitation IS the sincerest form of flattery."
Though Bethesda didn't give up a specific time (only mentioning Sunday in the "pm" hours) like Microsoft did, many have pointed to the past to piece together a possible start slot. At last year's E3, Bethesda's briefing kicked off at 7 PM PST/10 PM EST. However, using previous facts to predict the future doesn't always hold up, as evidenced by Microsoft switching up the game from years past when it moved its historic Monday morning briefing to Sunday afternoon.
Advertisement
2017 marks Bethesda's third year presenting at E3, and it seems that the publisher will likely have a few interesting things up its sleeves going into the Sunday briefing. While you wait for those juicy extra details to be revealed, check out the best things that came out of E3 2016—or even read up on some of E3's biggest letdowns.