Far Cry 6's Confusing Stance On Politics Explained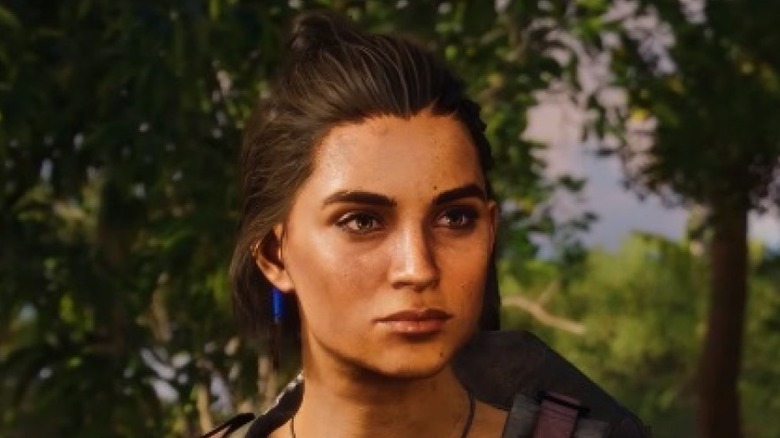 Ubisoft have taken fans on a roller coaster over the past week in regards to the politics seen in "Far Cry 6." Ubisoft recently showcased a gameplay reveal for the upcoming first-person shooter, giving fans better view of the fictional country of Yara, where the game takes place. While Yara isn't a real country, the island shares many similarities with the real-world country of Cuba. In the game you play as Dani Rojas, a native to the island who becomes a guerrilla fighter to stand up to the leader of Yara.
In an interview with TheGamer, narrative director Navid Khavari said that the game isn't meant to comment or deal with any real-world politics in Cuba specifically. This comment led to people mocking Ubisoft for trying to say that a game about guerrilla fighters and violent revolution isn't inherently political. 
As noted by Variety, Ubisoft has a history of trying to say that its games are devoid of politics, even when their narratives would seem to say otherwise.
Far Cry 6 has politics, just not a stance on Cuba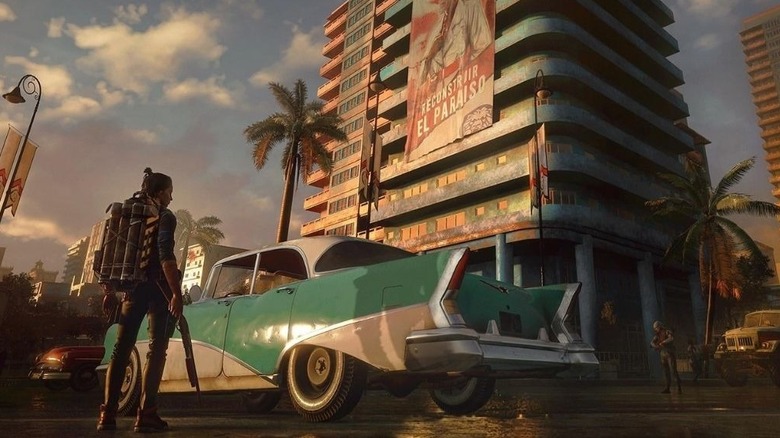 Since the fervor over the interview with TheGamer, Khavari has since provided an updated comment to the outlet and released a separate letter discussing the politics of "Far Cry 6."
In the open letter, Khavari clarified, "Our story is political. A story about a modern revolution must be. There are hard, relevant discussions in Far Cry 6 about the conditions that lead to the rise of fascism in a nation, the costs of imperialism, forced labor, the need for free-and-fair elections, LGBTQ+ rights, and more within the context of Yara, a fictional island in the Caribbean."
Khavari went on to say that the team has worked very hard to take inspiration from real world countries that have dealt with these issues, while also trying to not comment on the specific situations in those countries because they don't feel like it's the dev team's place. Khavari said the game will not have a simplified answer about Cuba, because it's too complicated to be summed up with a single statement
"What players will find is a story that's point-of-view attempts to capture the political complexity of a modern, present-day revolution within a fictional context," Khavari wrote. "We have attempted to tell a story with action, adventure, and heart, but that also isn't afraid to ask hard questions."
While some gamers feel that politics have no place in games, others understand that telling a complex and compelling story without some form of politics is an impossible feat.