Someone Keeps Attacking World Of Warcraft Classic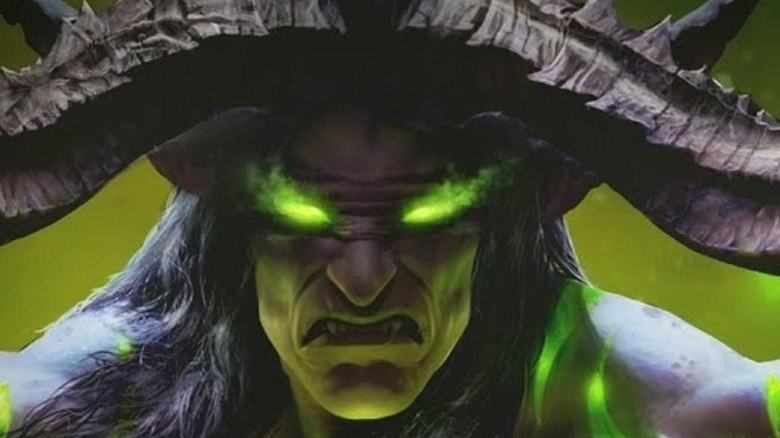 "World of Warcraft Classic" has given players the ability to once again play the vanilla version of the MMO, free of many gameplay updates. The game just received its first expansion, "Burning Crusade," (which was originally added to "World of Warcraft" in 2007). However, the launch of the new expansion has been a bit of a rough one, thanks to a series of DDOS attacks. 
In a tweet addressing the situation, Blizzard customer service said, "We continue to monitor and work to mitigate ongoing DDOS attacks which are affecting latency/connections to the game."
About 12 hours after the original tweet, Blizzard customer service reported that the attacks had stopped. It's worth noting that this isn't the first time that something like this has occurred during a "WoW" expansion launch. Back in 2019, Game Rant reported that Blizzard was also bombarded with DDOS attacks when "World of Warcraft: Classic" originally launched, so it seems like someone out there has a bone to pick with the classic MMO.
Burning Crusade's server issues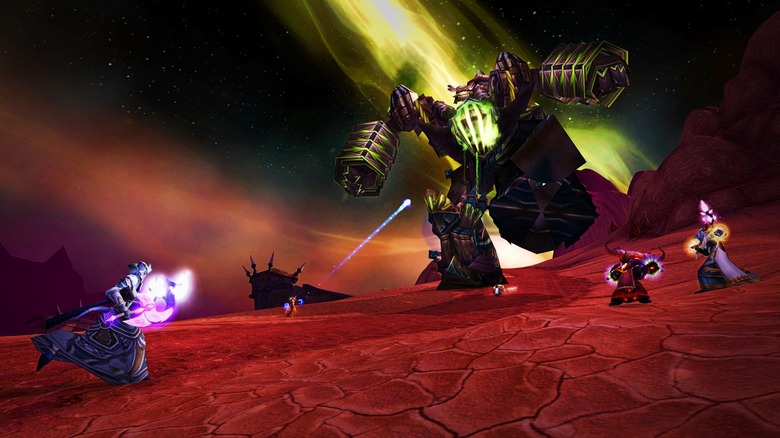 Despite a small number of people on Twitter complaining about being unable to log in, most "WoW" fans seemed to have no issues getting into the game. In fact, many players were pleasantly surprised by the rollout. Over on the "World of Warcraft Classic" subreddit, u/Randomae made a post praising the developers for the smooth launch. "Anyone I talked to expected lots of lag, disconnects, and large wait times," u/Randomae wrote. "And apparently Blizzard is currently experiencing a DDOS attack. Despite that, I've just wrapped up a 5 hour session on launch night with no issues."
The comments seemed to be in complete agreement with them, with a number of people stating that the DDOS attacks did not impede their enjoyment of the "new" expansion.
"Servers too stable, game didn't crash, was able to play for 10 hour straight without any issues. 0/10, did not reproduce original launch experience," u/Chewy_tha_Baller wrote.
It seems that many old school players were expecting "Burning Crusade Classic" to have 2007-style launch issues, with unstable servers and log-in issues for days on end. Considering the hassle Blizzard had on its hands with the DDOS attacks, it looks like this launch was still a relative success.
This release arrives months after the current version of "World of Warcraft" received its newest expansion, "Shadowlands." That expansion saw its own set of problems, including a series of delays and server issues at launch.