Skyrim Director Teases Upcoming Bethesda Mobile Game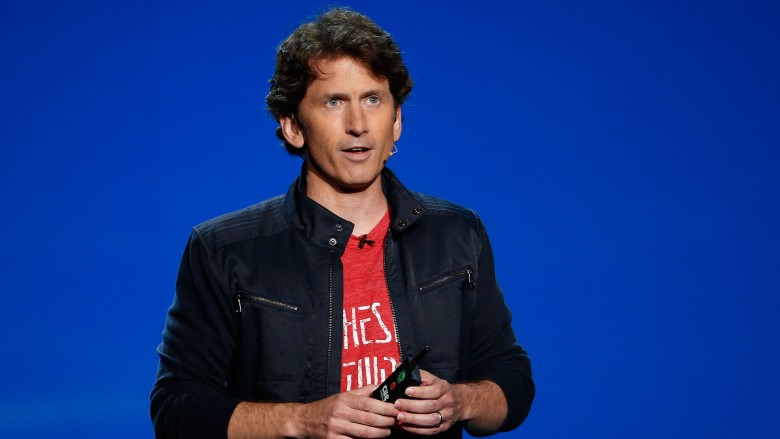 Getty Images
Bethesda Softworks, the Maryland-based game publisher, likely rings a few of your bells, especially if you're a fan of the survival action-RPG Fallout 4 or the open-world title The Elder Scrolls V: Skyrim ("I took an arrow to the knee!"). It's clear the studio's executives are no strangers to creating PC and console hits, and when they took their first foray into the mobile gaming market with the free-to-play title Fallout Shelter in 2015, many believed Bethesda would again dip their toes into the world of on-the-go play.
Advertisement
And it appears the company plans to do just that. In an interview with GameSpot at the 2016 D.I.C.E. (Design, Innovate, Communicate, Entertain) Summit, the director of Skyrim Todd Howard revealed Bethesda's plans to churn out more mobile games. Today, Howard followed up with GameSpot to look back on the studio's smartphone success in Fallout Shelter and tease what Bethesda has in store for its next mobile title.
"We loved making [Fallout Shelter] so we were ecstatic when it was so successful," Howard recalled in the interview. "It kind of blew us away." Understandably so, as the game surpassed 50 million registered players in June 2016, only about a year after its initial iOS release in 2015. Howard continued to discuss Fallout Shelter's active fan-base and the importance of maintaining up-to-date patch releases before moving on to Bethesda's future plans.
Advertisement
According to Howard, the studio's second mobile game has been in the works—or, at least, is something Bethesda has been thinking of—for quite some time. "We do have another mobile project game that we thought about for a while," Howard explained. He also mentioned that the forthcoming smartphone title would be a fresh project for the studio: "Based on the Shelter experience, we're kind of rolling on something new."
Though no additional details were revealed, it's definitely exciting to hear that Bethesda has a new game up their sleeves. Hopefully the upcoming title will stick its landing as it arrives to smartphones, and will avoid being known as one of the worst ideas in video game history. Given how well Fallout Shelter was received, we think it has the potential to be a smash hit.