Nintendo Says Leaked Switch Console Was Stolen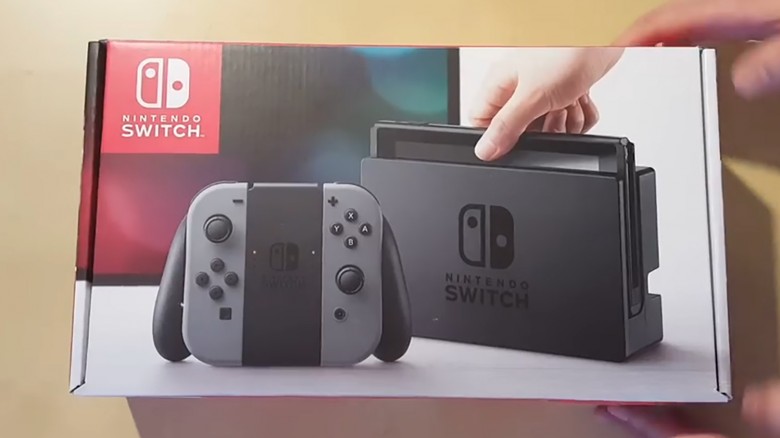 Last week, one lucky Nintendo fan received his Switch console a full two weeks early, and promptly decided to share his good fortune by uploading videos to the internet that revealed the system's set-up process and user interface. Over the weekend, Nintendo confirmed that the videos were legitimate, but the owner's Switch isn't—according to Nintendo, the system was originally stolen.
Advertisement
Now, Nintendo isn't blaming the Switch's owner, a NeoGAF user who goes by Hiphoptherobot. Instead, Nintendo tells IGN, the console in question was part of a batch of Switch systems that "were stolen in an isolated incident by employees of a U.S. distributor," including one that was "illegally resold."
Nintendo didn't name the retailer but doesn't expect the thieves to strike again. "The individuals involved have been identified, terminated from their place of employment and are under investigation by local law enforcement authorities on criminal charges," Nintendo says.
Allegedly, Nintendo contacted Hiphoptherobot shortly after the videos went online, and the fan promptly returned his console to the company. In a follow-up post, Hiphoptherobot claims that he isn't in any trouble, but is out both the console and the cash he paid for it, which is kind of a bummer.
Advertisement
The Nintendo Switch comes out—legally—on March 3, 2017, and is poised to shake up the video game market by fusing a traditional console with a high-powered handheld. The system will launch with The Legend of Zelda: Breath of the Wild, 1-2-Switch, and a handful of other titles, although many of the system's biggest games—including the next Mario adventure, Super Mario Odyssey—won't arrive until later this year.