How Long It Takes To Beat Shadow Of The Colossus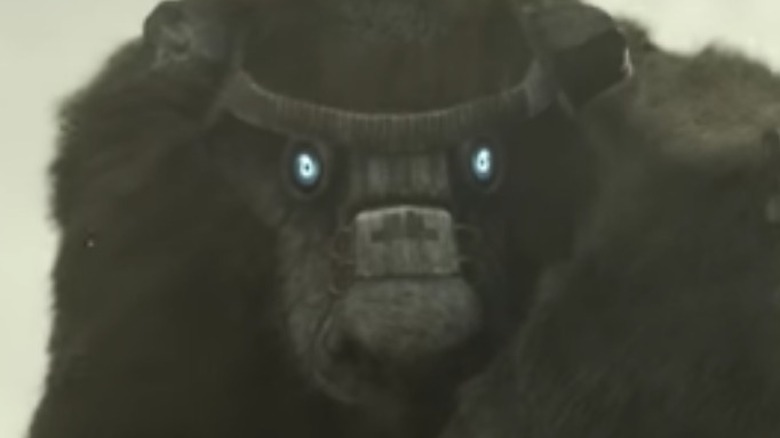 It's not hard trying to decide whether "Shadow of the Colossus" is worth your time or not, given its massive success and appealing, varied gameplay elements. But before you make that call, you'll want to know exactly how much of your time it will be taking up.
This 2005 action-adventure title captures the feeling of loneliness, forces players to ask tough moral questions, and boasts some of the most massive bosses in gaming history. In other words, they're as colossal as the game's title suggests. While the world will likely never get a "Shadow of the Colossus" sequel, the 2018 remake is considered one of the best PS4 games by Looper.
You may not understand everything about "Shadow of the Colossus" at first, or even after finishing it, but it's inarguably thought-provoking. Without giving too much away, this game is particularly unique since it essentially tricks you into playing as the bad guy. Though it's complex and layered, getting through "Shadow of the Colossus" might not even take you a full day, which is yet another reminder that everything is not just as it seems with this game.
How long does it take to beat Shadow of the Colossus?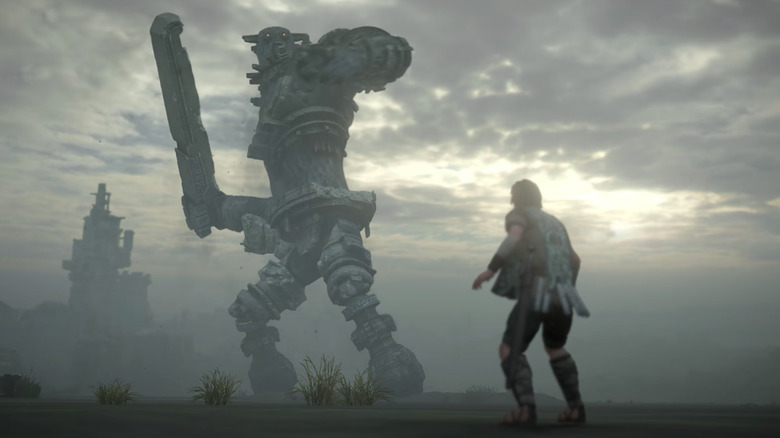 Now, the moment you've been waiting for. Remember to adjust these estimates based on your own gaming style. Speedrunners will likely want to round down, while newer gamers will likely be tacking on extra hours.
According to GameRant, you'll need about 6.5 hours for the main campaign of "Shadow of the Colossus." Go for the extras, and you'll need roughly 9 hours. Full completion will take you about 22 hours. For the record, full completion for this game includes at least three repeat playthroughs to unlock new areas and abilities. Get an accurate personal estimate by tripling the time it took you to complete a single playthrough, give or take a few hours.
Estimates are fairly consistent across the board. Crowdsourced data from HowLongToBeat revealed that the full story takes about 7 hours. Extras bring the total to 9 hours, while a full completion takes around 25 hours. Den of Geek estimates about 6 to 8 hours for the main story, 2 to 3 hours of which are focused on battling colossi specifically. Also in line with other results, TrueTrophies estimates 20 to 25 hours to collect all 38 of the game's trophies.
And there you have it! Sold on "Shadow of the Colossus?" Here's a 2021 title you have to check out.