Square Enix Unveils Project Prelude Rune And A Brand New Studio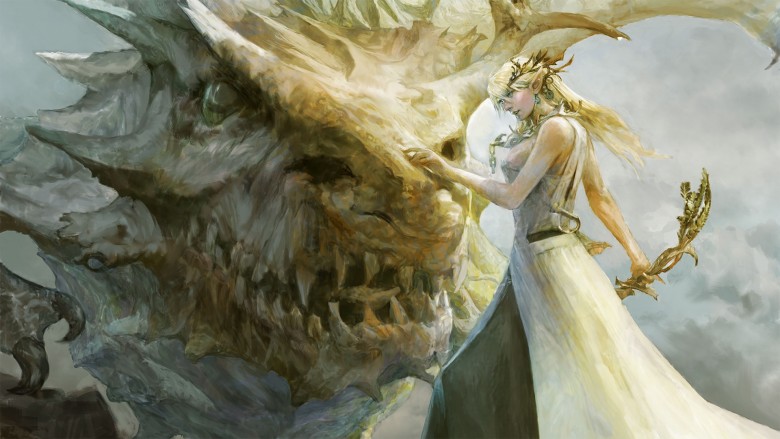 With a name like Project Prelude Rune, it has to be a Square Enix game.
Announced today by the veteran publisher, Project Prelude Rune is an upcoming role-playing game based on an original intellectual property and spearheaded by Hideo Baba, a former Namco Bandai employee who served as producer on over a dozen Tales games.
Project Prelude Rune is the first game from Square Enix's latest studio, Studio Istolia, which Baba will also oversee. In a statement on Studio Istolia's sparkling new website, Baba says that Studio Istolia takes its name from the Greek word for "history," and that stories will be a primary focus for all of Istolia's products. Baba makes it clear that he wants to craft games that inspire players with strong and meaningful plots (or, as Google Translate poetically puts it, stories "that become supporting songs for life,"), and which make players smile.
Other than the name and a confirmation that Project Predule Rune is a "fantasy story," Square Enix and Studio Istolia didn't reveal much information about Project Prelude Rune itself, other than noting that the working title—which is a codename, as Studio Istolia claims that it's too early to unveil the official moniker—was chosen as a "a precursor [to] mystery." A few pieces of concept art show off lush green environments and an elven-like female character, as well as quite a few dragons.
Studio Istolia is just one of the many new game companies established by Square Enix over the past couple of years. Last winter, Square Enix's bluntly-named Tokyo RPG Factory released its first title, I Am Setsuna, which will next appear as a launch title on the Nintendo Switch. From the looks of things, Square Enix can probably use all the help it can get—two of the company's biggest titles, Kingdom Hearts 3 and the Final Fantasy VII remake, seem like they're languishing in development hell, and without some extra hands they'll probably face some substantial delays.