Tony Hawk Is Getting Really Meta With His New Twitch Series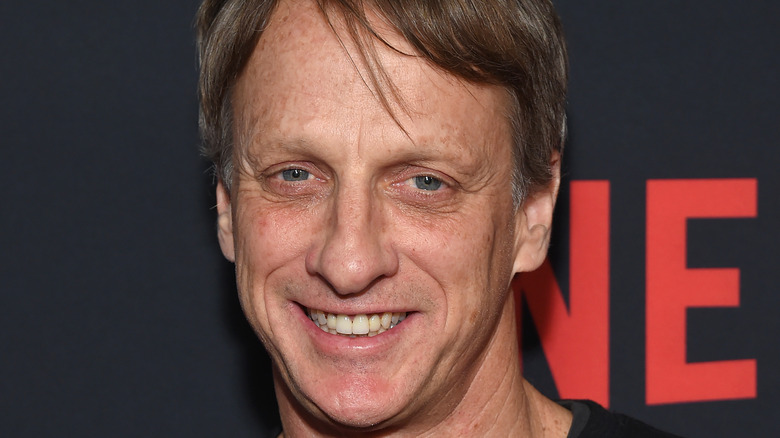 Shutterstock
Tony Hawk is no stranger to the world of video games, so it makes sense that he will be one of the people featured in the first iteration of "Live and Unleashed," Monster Energy's new Twitch show. As Monster Energy revealed in a new press release, this new series, which is focused on pitting athletes against each other in virtual competition, will start with a "Tony Hawk's Pro Skater 1 + 2" tournament. The four competitors in the first episode are professional skaters Tony Hawk, Nyjah Huston, and Lizzie Armanto, plus professional gamer Tyler "TeeP" Polchow. The event will be streamed live starting June 14 on Monster Energy's Twitch page.
The event will be hosted by snowboarding personality and Monster Energy athlete Luke "The Dingo" Trembath. The competition will be in a round-robin format, with each competitor facing all the other competitors in 1v1 and a winner being determined after all of the rounds have concluded. It is expected that all three of the professional skaters will be using their own character's in "Tony Hawk's Pro Skater 1 + 2." To put it in simple terms, you can watch Tony Hawk play "Tony Hawk's Pro Skater 1 + 2" as Tony Hawk.
Live and Unleashed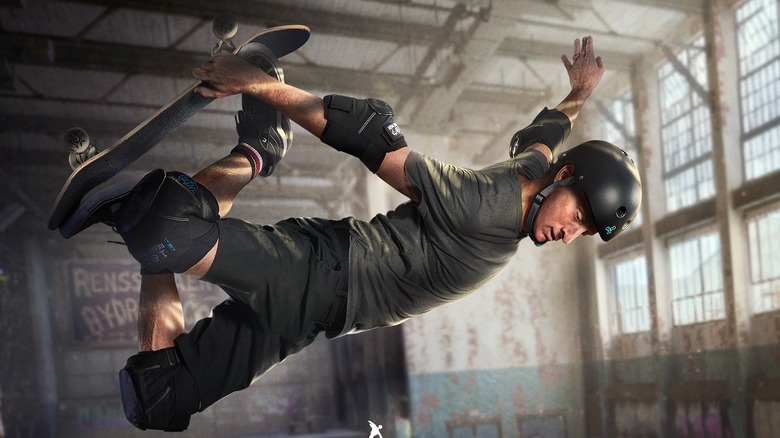 During the show, the competitors will also take part in a live skate session in Huston's private skate park. This is the first of several planned "Live and Unleashed" shows; there's also a UFC-focused competition on the way, which will feature fighters Daniel Cormier and Stipe battling on the virtual mat with pro gamer Hungrybox. Another event will involve "Apex Legends," due to a partnership between the game and Monster Energy.
In the press release for the new Twitch series, Monster Energy CMO Dan McHugh said, "We're excited to bring together Monster Energy's amazing athletes and gamers in our new Unleashed streaming series...We have been fueling both skaters and gamers alike for decades and we're excited to offer a fun and unique crossover that is representative of our company's diverse consumer culture."
Tony Hawk video games have been around for over two decades and have helped the professional skater achieve fame and fortune. In 2020, "Tony Hawk's Pro Skater 1 + 2" remastered the original two titles from the series and proved to be a huge hit with critics. In many ways, this new series just seems like the natural next step in the "Pro Skater" legacy.