The Pokemon Company Announces Its Pokemon Day 2017 Plans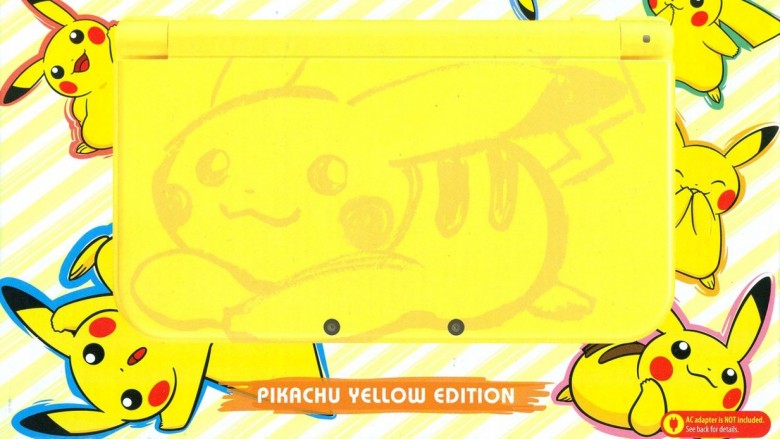 Pokémon turns 21 on February 27, 2017, and while this year's Pokémon Day festivities aren't quite as grandiose as last year's giveaway-packed celebration, the Pokémon Company still has a few tricks up its sleeve to help fans commemorate the special day.
Leading up to Pokémon Day, the Pokémon Trading Card Game Online will add extra Trainer Tokens to the game's Bonus Wheel, while an extra-special daily bonus will be gifted to players who log in on Pokémon Day itself. A special Pikachu-themed New 3DS XL will arrive in stores on February 24, while Pokémon fans can head to GameStop right now to receive a bottle cap item in Pokémon Sun and Moon, which will boost the stats of a single Pokémon and make training much, much easier. The bottle cap giveaway runs through March 5.
In addition, from February 26 through March 6, Pokémon found in the wild using Pokémon Go will wear special party hats, which will remain with the Pokémon until the event ends. However, any Pikachus caught during the Pokémon Day celebration will keep their hats forever. If you want to nab one of these limited-time critters, start hunting early.
Finally, if you'd rather mark Pokémon's ascent to drinking age by watching instead of playing, the Pokémon company has you covered. Pokémon's official Twitch channel will rebroadcast some of the past few years' "most memorable matches" of Pokémon, Pokkén Tournament, and The Pokémon Trading Card Game. The digital Pokémon TV channel will feature the first Pokémon movie and a few other rarities for a limited time, while Pokémon the Movie: Volcanion and the Mechanical Marvel arrives on digital services like iTunes and Google Play on February 27.
The Pokémon Day celebration continues the Pokémon franchise's big year—last summer, Pokémon Go became one of the biggest (and most controversial) mobile games of all time, while the latest entry in the main series, Pokémon Sun and Moon, introduced players to the Alola region and a whole new batch of extra-creepy Pokémon.