Why Rachel King From The Dark Pictures: House Of Ashes Looks So Familiar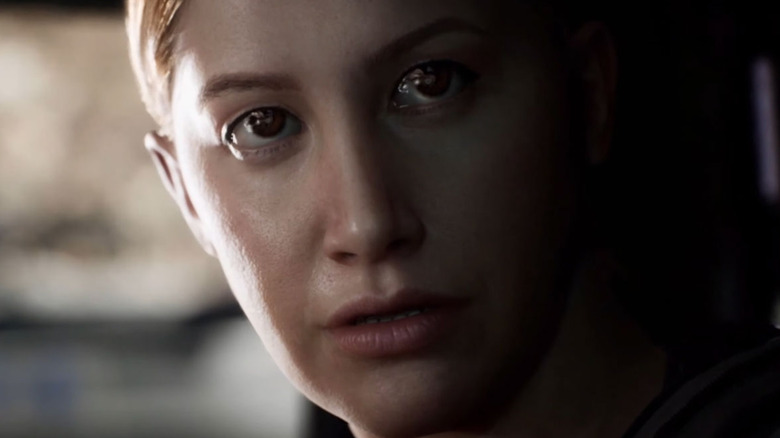 "The Dark Pictures: House of Ashes" is set to release soon, and fans of the horror anthology series are buzzing in anticipation. The "Dark Pictures" games, like their predecessor "Until Dawn," are great horror games with detailed motion capture performances from a cast of recognizable and talented actors. Though some might call "Until Dawn" a hidden gem, it made an impact on choice-based narrative games and led to the creation of the "Dark Pictures" games. Now, "House of Ashes" moves the series further, pushing the boundaries of narrative gaming with a new cast of characters. 
"House of Ashes" follows a group of American military specialists as they travel through the Middle East, accidentally stumbling upon an ancient curse and a buried Akkadian empire. The game's developers have touted the title as an exploration of both the Iraq War and supernatural horror. One of the playable characters, Rachel King, is a CIA officer that might look awfully familiar to some players — especially if they've ever found themselves obsessed with teen movies.
Ashely Tisdale brings Rachel King to life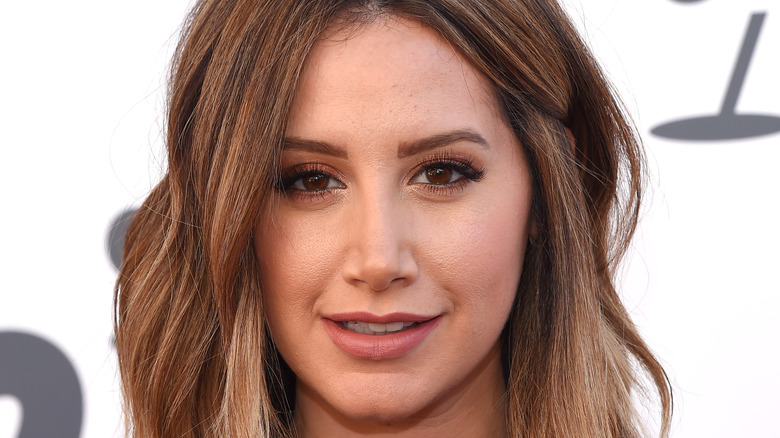 Shutterstock
Ashley Tisdale stars in "House of Ashes" as Rachel King, but some gamers might not be sure of where they've seen her before. Tisdale might be most recognizable for her work on mid-2000s Disney properties, like "Phineas and Ferb" and the "High School Musical" series, where she played the sometimes-antagonist Sharpay.
Some fans have been quick to comment that Tisdale doesn't look entirely like herself in "House of Ashes," and that the developers might want to consider tuning up her model before launch. Others were shocked to see Tisdale in a video game at all. One gamer even said that they'd be unable to think about anything besides "High School Musical" while playing.
Regardless of how gamers feel about Tisdale's involvement in the upcoming "House of Ashes," the game promises to deliver on the chills and thrills synonymous with the "Dark Pictures" franchise. Unfortunately, that likely means that Tisdale will meet a horrific fate at some point in "House of Ashes," but at least she'll get to flex her acting chops in a new medium while she's at it.