No Virtual Console On The Switch At Launch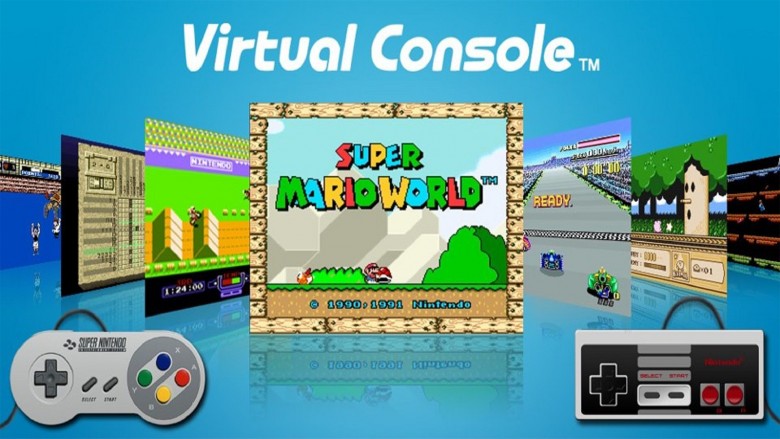 With the official release just over a week away and systems already shipping to media and lucky fans, the mysteries surrounding the Nintendo Switch are starting to clear up. From first-hand reports, we know that the Switch will require a day-one patch to unlock various networking features and that Nintendo's Virtual Console store, where players can buy and play games that first appeared on retro systems, will not be available on the Switch at launch.
In a press release, Nintendo confirms that the Switch's Virtual Console won't be ready for the Switch's big debut, and the company vaguely promises that it will "will share more information in the future." For players who have built up big (and expensive) collections of Virtual Console titles on the Wii and Wii U, that's a bummer, especially given that the Wii U's Virtual Console is still pumping out hard-to-find titles like Harvest Moon 64, which comes out on the VC—well, today, actually.
Of course, as USgamer notes, the Wii U didn't have a Virtual Console when it came out back in 2012, but that didn't stop Nintendo from building up a respectable VC library on the console over the years. Besides, the Nintendo Switch already has one big draw for nostalgic gamers: The Legend of Zelda: Breath of the Wild, Nintendo's big launch title, is heavily inspired by the original The Legend of Zelda.
Features that will be available on the Switch at launch include the Nintendo eShop (so you'll be able to download some kind of digital games, just not Virtual Console ones), the ability to link your Switch and your Nintendo accounts, and social media integration for the Switch's screenshot features. All of those capabilities will require that aforementioned patch, which Nintendo promises will unobtrusively download and install in the background, making it easy to play Zelda while you wait.
The Nintendo Switch makes its long-awaited arrival on March 3, 2017, although many of Nintendo's most beloved franchises will be coming to the system quite a bit later.