Nintendo Breaks Its Silence On Those Breath Of The Wild 2 Comparisons
Nintendo finally gave fans what they had been clamoring for at E3 by dropping a "Breath of the Wild" sequel trailer. The brief footage showed protagonist Link falling through the sky, fighting enemies, and adventuring through Hyrule. Gamers immediately analyzed the new footage, drawing comparisons to classic "Zelda" games like "Ocarina of Time," "Majora's Mask," and "Skyward Sword."
Streamer Wood Hawker commented that "Breath of the Wild 2" might reference "Majora's Mask" by focusing on time travel. Hawker pointed out that at one point in the trailer, Link appears to be reversing time. Twitter user @Chiirizu noted that, like "Majora's Mask," "Breath of the Wild 2" appears to be darker than its preceding game. Others saw the footage of Link falling through the cloudy sky as a reference to "Skyward Sword," which will be re-released in HD for the Switch in Summer 2021.
While imitation is the sincerest form of flattery, it turns out this was not entirely Nintendo's intention. In fact, Nintendo has officially responded to these similarities, urging fans to not make too many assumptions just yet.
Nintendo addresses speculation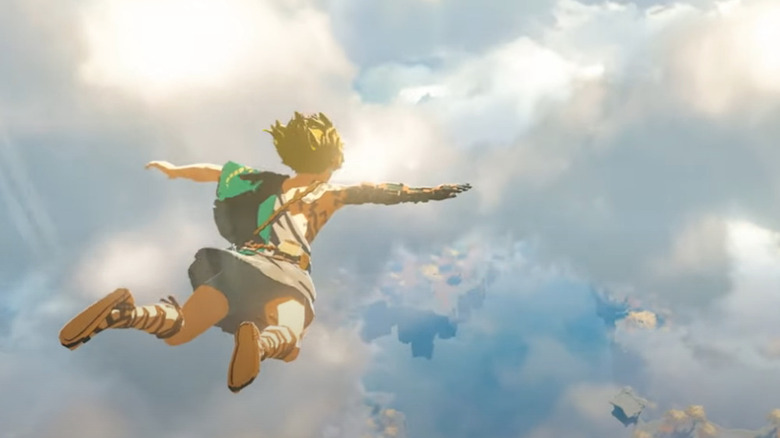 Speaking with IGN, Bill Trinen of Nintendo Treehouse said that fans shouldn't think too hard about the similarities, and that "Breath of the Wild 2" is ultimately own game. "I understand people making that conclusion," Trinen said. "But at the same time – and I don't want to delve too much into it – but this is its own game."
IGN's Tom Marks pointed out that the new game appears to use many of the same game elements of "Breath of the Wild," just as "Majora's Mask" utilized the technology and design details of "Ocarina of Time." 
Trinen opaquely refuted those comparisons, though, saying, "I think as we start to show a bit more of the game over the coming months to the next year or so, it'll probably start to be a bit more apparent where this game stands on its own and what makes it so unique." Without more details to go on, fans are ultimately left to speculate and compare, intensely awaiting new information about "Breath of the Wild 2."
Trinen's comments indicate that Nintendo wants fans to view "Breath of the Wild 2" as a unique experience, but some details remain fairly obvious to fans. The game looks darker than its predecessor, in a stylistic and cool way, and it seems deeply connected to the rest of the "Zelda" series mythology, which should delight fans when it finally releases in 2022.