Split-Screen Multiplayer Returns To Halo For Good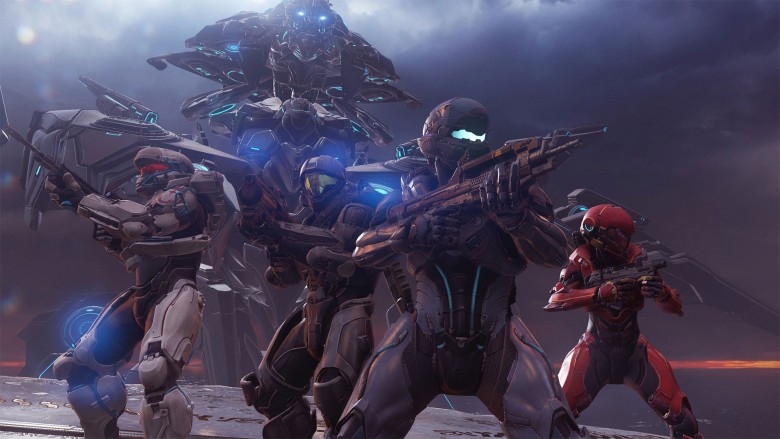 It's hard to believe in this day and age, but when Halo: Combat Evolved first appeared on the original Xbox, there wasn't any online multiplayer. Instead, fans who wanted to compete against one another had to gather in the same room, sometimes even sharing a single couch, and were forced to follow the action via small windows on a solitary TV screen.
Eventually, Halo 2 and Xbox Live changed all that, but by that point split-screen multiplayer was a Halo staple. It remained that way until Halo 5: Guardians, which dropped split-screen play in order to focus on online competition. In retrospect, that was a mistake, and at the 2017 DICE summit, 343 Industries general manager Bonnie Ross admitted that ignoring split-screen "was incredibly painful for the community and for us." Ross continued, "I think it erodes trust with the community, as the community is a part of our world building."
Advertisement
Thankfully, 343 learned its lesson, and Ross confirmed that Halo "will always have split-screen support going forward." Ross didn't specify exactly what type of split-screen gameplay would appear in the next Halo title—whether or not couch-based multiplayer would be strictly competitive or if cooperative gameplay would also be an option remains a mystery—but given that Halo 6 (or whatever it ends up being called) is still years away, there's plenty of time for more information to surface.
While the next main entry in the Halo franchise is a long way off, Halo Wars 2, a real-time strategy spin on Microsoft's flagship franchise, hit store shelves just last week. In some ways, the Halo Wars series marks a return to Halo's roots—like many other titles, Halo: Combat Evolved went through a number of big changes during development, including the transformation from a strategy title into a first-person shooter.
Advertisement