A Fan-Favorite Character Returns In Next Resident Evil 7 DLC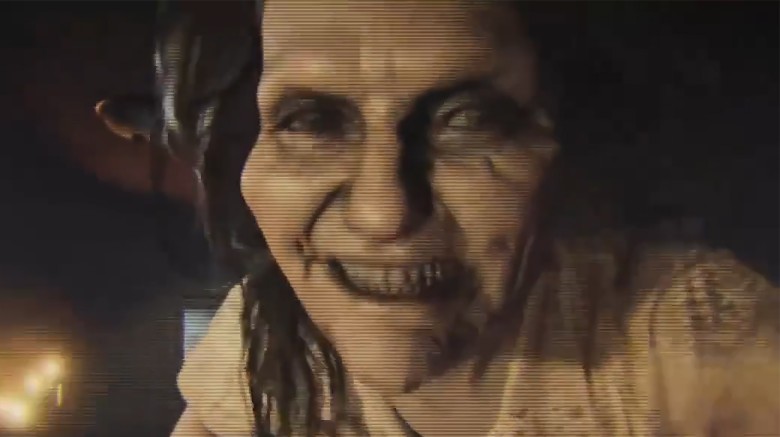 (The following article contains spoilers for both Resident Evil 7 and its upcoming DLC. If you haven't played the game yet but plan to, turn back now—it's much better when you don't know what's coming. Trust us.)
Resident Evil 7: Biohazard's next downloadable content pack, Not a Hero, puts players back in control of Chris Redfield, the hero of the first, fifth, and sixth Resident Evil games.
That shouldn't be a huge surprise to anyone who's finished Resident Evil 7, of course. Near the game's conclusion, Chris—or at least a man many presume to be Chris since he introduces himself as "Redfield,"—shows up to help the game's protagonists, Ethan and Mia Winters, escape from the infected Baker plantation.
While Chris Redfield usually plays the hero—he's been both a member of the Raccoon City Police Department's Special Tactics And Rescue Service (STARS) and the UN-backed Bio-terrorism Security Assessment Alliance—in Resident Evil 7, he's flying a helicopter emblazoned with the logo for Umbrella Corp., the company behind Resident Evil's zombie outbreaks.
Redfield's new employer, along with Chris' updated, svelte look has some players guessing that Resident Evil 7's Redfield isn't the same one that fans have come to know and love, although Capcom's tweet about Not a Hero's upcoming release makes it pretty clear that this is a returning character, not a brand new one.
Details about Not a Hero's plot remain scarce, although Capcom says that Redfield is chasing something—they didn't mention what—and that Not a Hero will be a completely "separate story" from the main game. Like Resident Evil 7's previously released downloadable content, Not a Hero will be free for anyone who owns the game. It's expected to arrive later this spring.
Resident Evil 7: Biohazard, which came out last month, is a stunning reboot of Capcom's survival horror series, and while it's about to become a pretty busy time for gamers, Resident Evil is absolutely worth making time for—even though it's only February, it's pretty clear that Resident Evil 7 is going to be one of the best games of the year.