$10,000 Retro Game Collection Recovered By USPS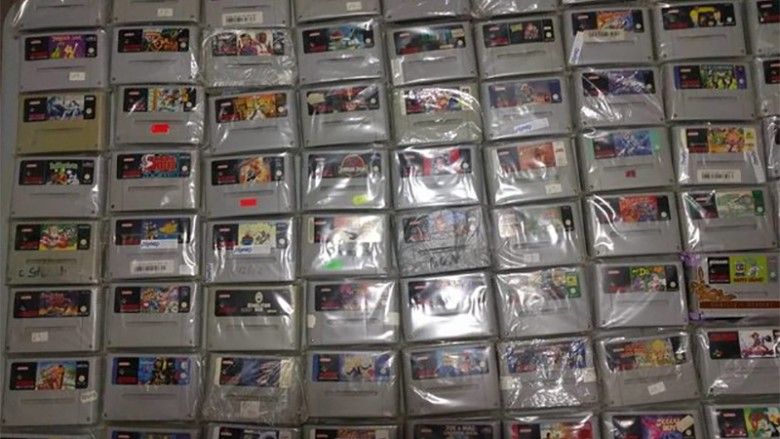 Some good news to end your week on: a package of 100 rare Super Nintendo games worth between $7,500 and $10,000 has been found, according to the package's recipient, a video game preservation activist who goes by Byuu.
In Byuu's official timeline, a collector in Germany known as Smarthuman put the box of SNES games in the mail on January 5, 2017, hoping to ship the games to Byuu, who lives in Ohio. Byuu, who's backing up SNES titles to make sure that digital collections are as complete and accurate as possible (allegedly, many of the Super Nintendo ROMs currently available online are edited or hacked copies), planned to copy the games sending them back. A previous shipment of 100 games had come and gone without a hitch.
Advertisement
However, on February 14, Byuu received a letter from the United States Postal Service that contained the package's shipping label, which had been ripped off of the shipment during "normal machine processing." The cartridges themselves were nowhere to be found. Byuu assumed that the games had been stolen by a USPS employee, and said as much online. As the story started to gain traction in the media, Byuu opened his Paypal account up to donations in hopes of paying Smarthuman back (the package was insured, but only for a fraction of the contents' value).
Meanwhile, USPS representatives were searching for the package using photos that Byuu provided. Byuu received an email on February 21 saying that the missing boxes had been found, and they finally arrived at Byuu's house on February 23, all of the games present and accounted for. Apparently, the package made it all the way to Georgia's lost mail center, and if it hadn't been identified by a helpful representative, the contents would've been put up for auction.
Advertisement
For Byuu, Smarthuman, and fans all over the world, that's a huge relief. Byuu has begun sending refunds to the people who cumulatively donated $1020 via Paypal to help cover the games' loss. Meanwhile, the Patreon that Byuu started will remain open in order to help fund Byuu's ongoing recovery efforts (after all, many of those rare cartridges aren't cheap).
"I'd like to offer my sincerest apologies to the USPS for assuming the worst in that these games were stolen," Byuu says, although he has some pretty harsh words regarding the USPS' sorting and mail recovery systems. Ultimately, Byuu adds, "I'm now ecstatic to finally be able to put this whole thing behind me."